Categories:

Tourist attractions
Stockholm in 24 hours
Publish date: 22 June 2023
Visiting Stockholm for only one day? Here are some suggestions on how to do to get the most out of your stay.
Stockholm is a small to medium-sized capital, with great interconnectivity between its central districts. So anyone who's visiting for a limited period of time will still be able to experience quite a lot.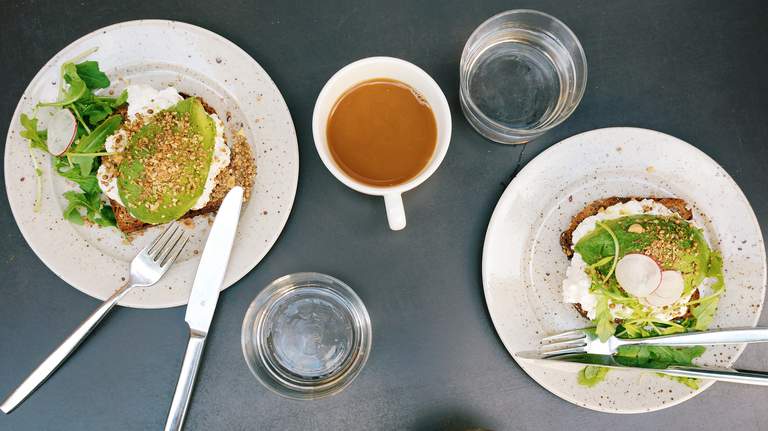 First things first: treat yourself to a good breakfast. Many cafés in Stockholm have breakfast specials. Pom and Flora, Greasy Spoon, and Nytorget 6 are some of the most popular on Södermalm. Kaferang and Campfire are good choices in central Stockholm. Kaffeverket and Pascal are great options in Vasastan. If you're visiting during the weekend and would prefer a hearty brunch to kick off the day STHLM Brunch Club, Rival, and Berns Asiatiska are good choices.
Now's also a good time, while enjoying your meal, to decide how you'd like to spend your day.
The classics
If you're aiming to see some of the most famous attractions, City Hall is a good starting point. In this beautiful building, a prime example of Swedish Grace in architecture, the Nobel Banquet is held every year. From the tower, you get a fantastic view of the entire city.
Just a short walk from City Hall is Gamla Stan, the Old Town. It's Stockholm's oldest district and one of the best-preserved medieval city centers in the world. Among the more notable attractions in Gamla Stan are The Royal Palace and Stockholm Cathedral.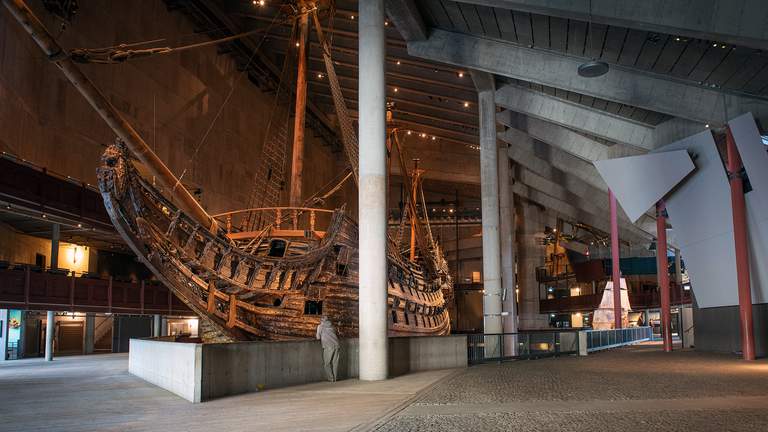 Many of Stockholm's most beloved attractions are located on the green island of Djurgården and can be easily reached by taking the computer ferry from Gamla Stan. The Vasa Museum, Abba The Museum, and Skansen Open Air Museum are all found here within walking distance from one another. Visiting them all during the same day might be a little much though, so focus on one!
The newcomers
Maybe you've been to Stockholm before, one or two times, with all the classic boxes ticked already. Maybe you're simply eager to see what's new since your last visit. Here are some suggestions!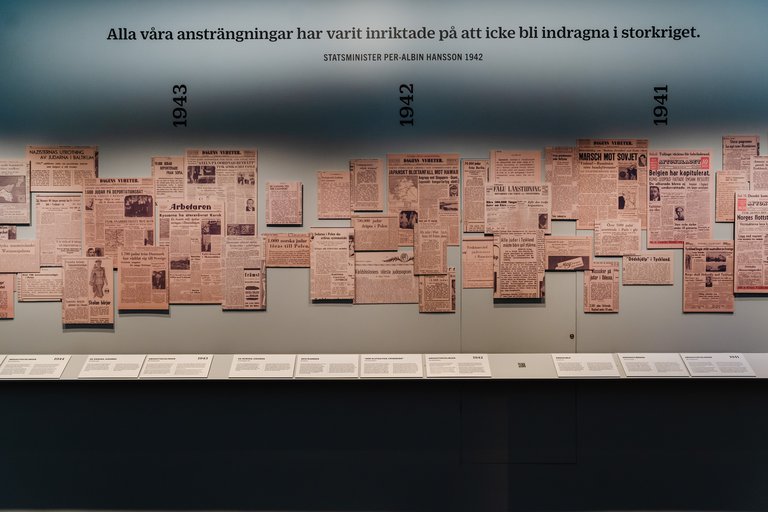 The Swedish Holocaust Museum is Stockholm's newest museum. Its mission is to preserve and pass on the memory of the Holocaust, and deepen the knowledge of how it relates to Swedish history. The museum was founded in 2022, albeit as a digital museum and information bank. But in June of 2023, it opened at a permanent location on Torsgatan in central Stockholm.
While Djurgården might be known for its classic attractions that have kept visitors coming year after year, it hasn't stopped being the focus of new experiences. The latest addition to its museum park is Vrak – Museum of Wrecks. Much like The Vasa Museum, it focuses on what treasures have been hiding – and still are – beneath the waves of The Baltic Sea.
Space opened in November 2021, as a hub for digital culture in the heart of Stockholm, in the area known as Sergelstaden. This means a co-working space for digital content creators, a state-of-the-art arena for hybrid events and e-sport tournaments, and the world's largest gaming center. The Avicii Experience, a permanent exhibition about Tim Bergling, and the head-spinning Paradox Museum opened up in the winter/spring of 2022, both next door to Space.
2022 also saw a return of a beloved family-friendly museum; The Museum of Transportation. Having been closed for relocation since 2017, the museum reopened its doors in Norra Djurgårdsstaden in May 2022. As before it's still a great place to learn about how Stockholm has been shaped b
y public transportation and see old subway and tram cars up close.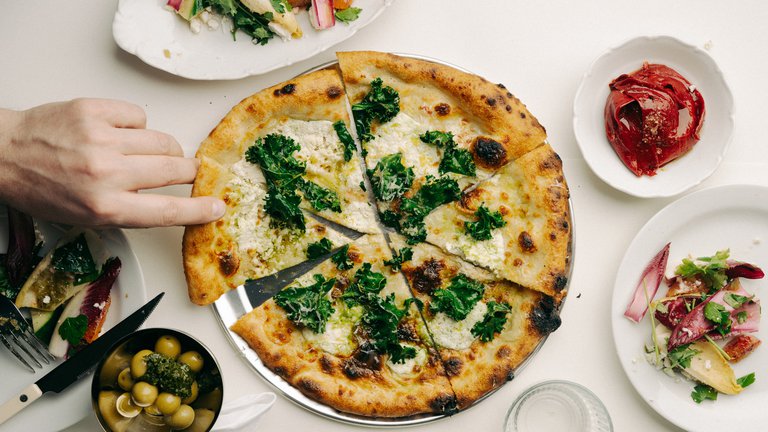 Stockholm's restaurant scene is ever-changing, with new eateries popping up monthly. Three of the most-talked-about openings in early 2023 were Stureplansgruppens' first Södermalm venture Freyja, Asian-french fusion bistro Forma and Michelin-starred duo Adam & Albin's new restaurant Solen in Stockholm's former meat-packing district. Find more restaurant news in our guide about new and trendy restaurants.
Experience Stockholm like a local
If you're looking to experience the city as Stockholmers do every day, the first order of business should be to grab a cup of coffee. Swedes love coffee, so much so that Sweden consistently places itself among the top 3-5 most coffee-drinking countries in the world. And even if you've just had coffee for breakfast, you should probably plan your day to have a couple of café options along the way.
Secondly, many Stockholmers prefer taking the subway or bus, to driving a car in the city. Seeing as the metro often is described as the world's longest art exhibition you'll always have something interesting to look at while waiting for your train. As to where that train might take you, a lovely vista of Stockholm like the City Hall as mentioned earlier (T-Centralen or Rådhuset), Skinnarviksberget (Zinkensdamm), or Monteliusvägen (Mariatorget or Slussen) might be a good start.
Visiting Stockholm is a great opportunity to stock up on Scandinavian design, known for its "less is more" approach to practical design. Swedish design has also led the way in transitioning into more sustainable products and production chains. You'll find both timeless classics like Svenskt Tenn and Carl Malmsteen and contemporary boutiques like Norrgavel and Nordiska Galleriet. While these might be more on the high-end spectrum, Granit, IKEA City, and Designtorget are good options for affordable everyday items. If you're looking for Swedish fashion, Asket, Rodebjer, Hope, and Acne are good places to start.
Will I have time for the Stockholm archipelago?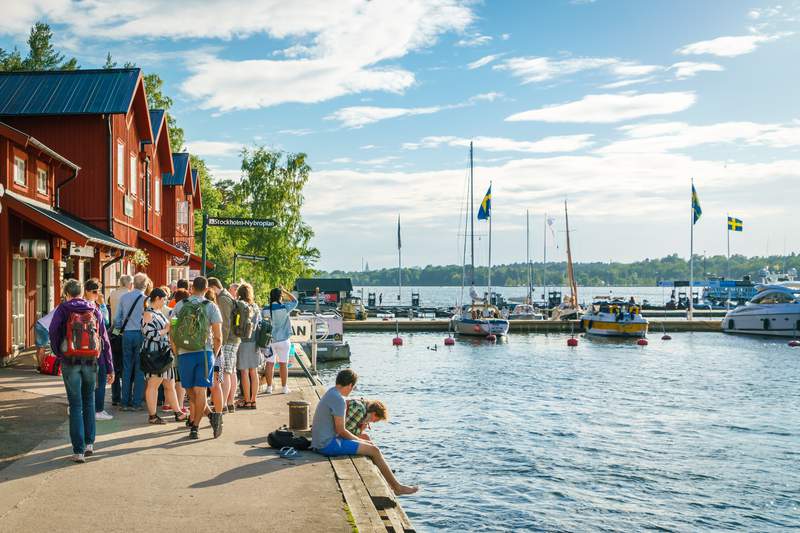 Anne Sofie Eriksson
While the Stockholm archipelago is close to the City, just 20 minutes away by boat, some of its most popular destinations – like the islands of Sandön, Grinda, and Utö – are further away from the city, better suited for a whole day's worth of getting-too and exploring.
If you want a sample taste of the archipelago but are short on time Fjäderholmarna, Gustavsberg and Vaxholm are better options.
The Fjäderholmarna islands are located just 25-30 minutes by boat from central Stockholm (depending on which ferry you take). Fjäderholmarna, visible from Nacka, Djurgården, and Lidingö spring up to life during the summer months when several restaurants, cafés, and craft shops open up in the former fishing cottages.
Gustavsberg, on the island of Värmdö, is easily reached with several local transportation buses departing from Slussen (taking some 30 minutes). In the picturesque harbor, you'll find several restaurants, cafés, and shops. Located here is also the renowned Gustavsbergs porcelain factory. The factory is still in operation, although much of the production has been relocated abroad, and you'll find the Gustavberg Porcelain Museum close by as well as shops selling household ceramics and porcelain.
Vaxholm can be reached by taking commuter ferry no. 83 from Slussen (an approximately 1-hour trip) or bus no. 670 from Tekniska Högskolan (45-50 minutes). Vaxholm is a charming and cozy town in the inner-archipelago, with many well-preserved wooden houses from the turn of the last century painted in the archipelago's typical delicate pastel tones. Its most notable feature though is the old fortress, now a hotel and museum open during the summer.