Categories:

Activities
What's on in Stockholm this season
Publish date: 7 December 2022
There is so much to explore during winter in Stockholm! From centuries-old traditions to great food experiences, a wide range of creative and innovative events and activities for any age – a bit of snow and cold has never stopped Stockholm from having a good time. These are some highlights to check out if you're in Stockholm this winter!
The Stockholm International Film Festival is one of the leading film festivals in Europe, with 12 days of exclusive premieres, events, seminars, and screenings of 130 movies from over 50 countries!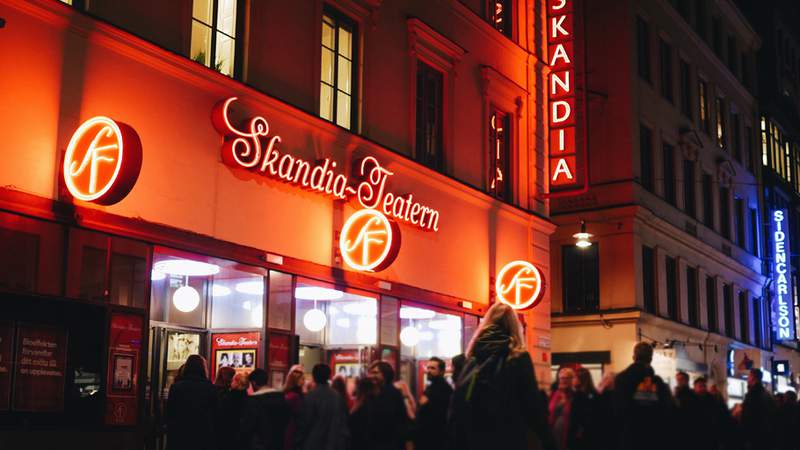 Visit Stockholm
In this year's program, you'll find plenty of highlights such as Sweden's Academy Award submission Boy from Heaven by Tarik Saleh, and Swedish-Iranian director Ali Abbasi's uncensored Persian noir Holy Spider, illuminating the burning question of women's position in Iran. Check out the fantastic festival program on the Stockholm International Film Festival website.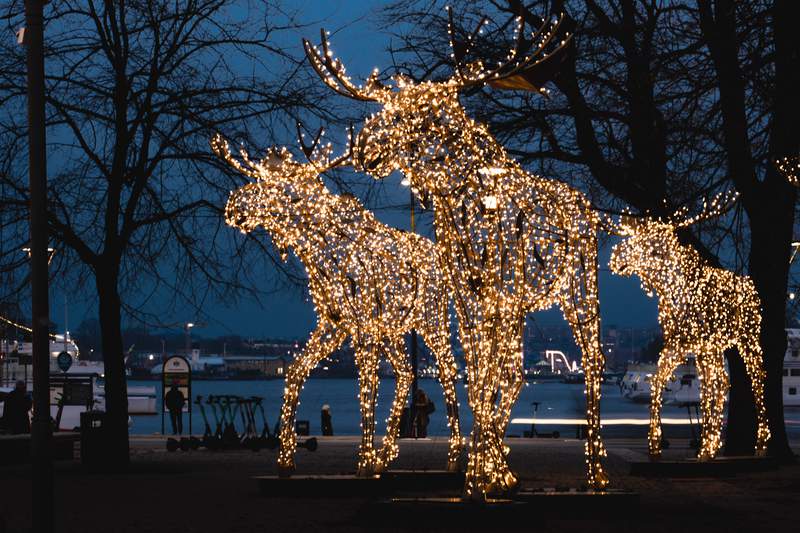 Visit Stockholm
Stockholmsjul decorates more than 40 streets, locations, and squares with Christmas LED lights in Stockholm. The opening ceremony is on Saturday 12 November, and the lights will illuminate the city until mid-January. Find out more about this year's places and decorations on the website of Stockholmsjul.
Sweden International Horse Show presents the very best of the equestrian world for four days in Stockholm! The world elite within five equestrian disciplines will be here – jumping, dressage, four in hand, Icelandic/tölt, and cross country. In addition, you'll get to enjoy fantastic horse artists and a festive Christmas spirit. Find out more at the website of the Sweden International Horse Show.
This winter, Stockholm's beloved amusement park opens up for a magical park experience – Winter Wonderland! Step into a world full of fairy tales, sparkling and magnificent lighting, exciting winter activities, delicious dining experiences, and fast-paced attractions for all ages. You'll find all the info regarding events, tickets, opening hours, and so on via the website of Gröna Lund!
The Nobel Week, December 5 – 11
The Nobel Week is the highlight of the scientific year in Sweden. The week culminates with the Nobel Award Ceremony in Stockholm Concert Hall and the Nobel banquet in the City Hall on December 10!
Celebrate this year's Nobel Prize Winners in Stockholm with a week of scientific attractions, creative events, and festive meals – don't miss our guide to Nobel ways to discover Stockholm.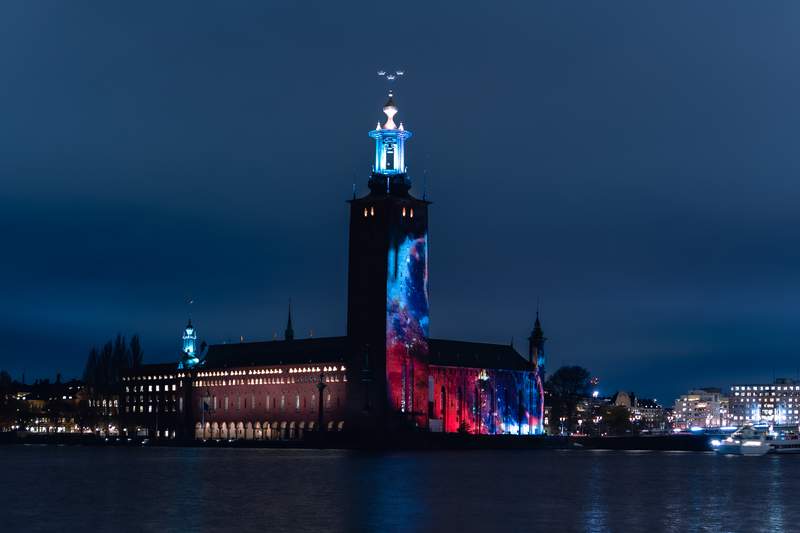 Visit Stockholm
During the Nobel Week Lights festival, December 3–11, several public places and buildings in central Stockholm will be illuminated by innovative light installations, celebrating scientific advances and Nobel Prize winners. You can read more about this year's free festival on Nobel Week Light's webpage.
Alongside Midsummer, the Lucia celebration is one of the most beloved cultural traditions in Sweden, with its clear connection to life in the peasant communities of before: darkness and light, cold and warmth. Today Lucia, the bearer of light, is celebrated all around Sweden with candle processions and Lucia choirs, saffron buns, and glögg (mulled wine)! Learn more about the tradition and how to experience the celebrations in Stockholm in our guide.
Enjoy sparkling decorations, glögg (mulled wine) and gingerbread cookies, creative Christmas markets, great local food, candles in every window, festive music and events, and if we're lucky – snow. Christmas, and the weeks leading up to it, is a wonderful time to be in Stockholm! Make sure to take a look at our big guide to Christmas in Stockholm this winter, and dig deeper in the guides to Christmas Markets in Stockholm and some great places to enjoy Swedish Christmas food, "julbord", in Stockholm.
This season is perfect for exploring Stockholm's wide range of museums, as inspiring new exhibitions are opening one after another! Some highlighted openings this season are: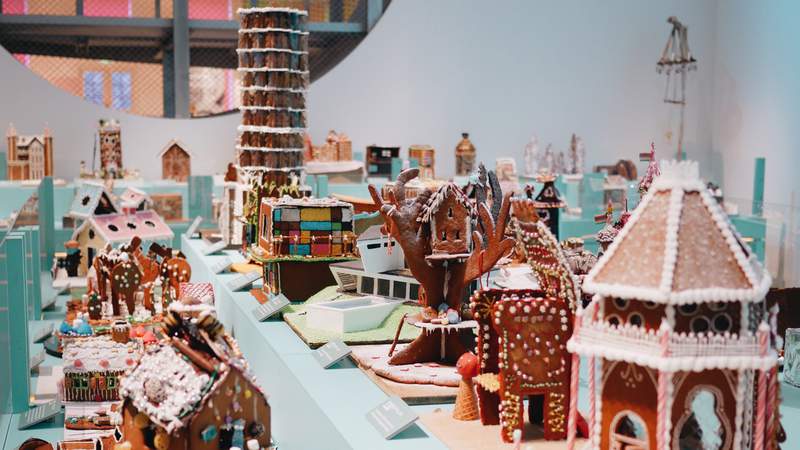 Visit Stockholm
Gingerbread House 2022 at the Swedish Centre for Architecture and Design, ArkDes, is a fragrant exhibition of imaginative gingerbread houses. It is also a competition in which children, young people, adults, amateurs, and professionals build and create side by side. This year's theme is "Around the Corner", and the exhibition opens on November 25.
Contemporary art museum Magasin III re-opens on November 18 with several new exhibitions such as Solar Mountains & Broken Hearts by Maya Attoun, and Focus: Lawrence Weiner. Find out more about these and upcoming exhibitions via the museum's website.
Life Eternal shows different approaches to eternity, explores the crucial issues of our era, and offers hope for the future, at Liljevalchs art gallery until January 29.
Check out our extensive guide to Exhibitions in Stockholm for more museum highlights!
If you're looking to spend New Year's eve in Stockholm there are several events and public celebrations taking place in central Stockholm. For example, the beloved New Year's Eve at Skansen Open-air Museum and a New Year's concert at the Royal Opera House. And if you'd prefer to celebrate surrounded by the Stockholm archipelago Strömma offers a New Year's Cruise and Djurönäset holds a New Year Gala. Find out more in our continuously updated guide to New Year's Eve in Stockholm!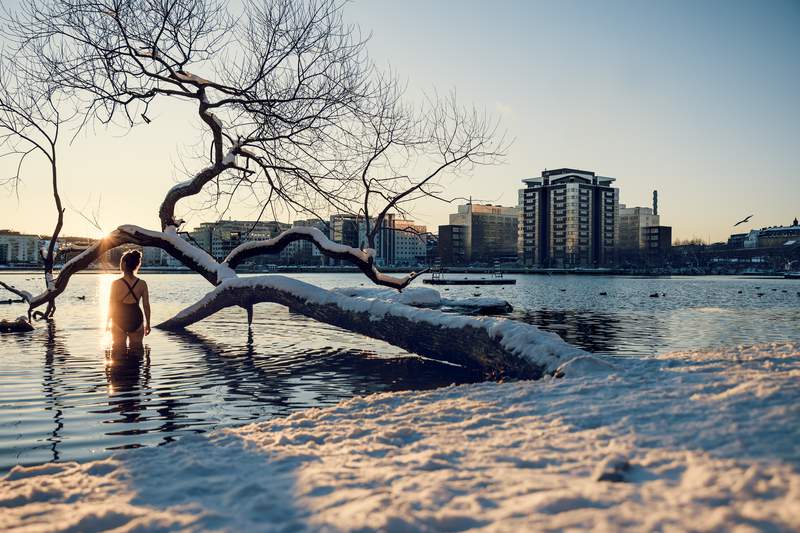 Fond & Fond
Stockholmers love to live in a city with nature around every corner, and waking up to ankle-deep snow outside the window equals a day of great activities to look forward to! How about visiting one of the city's skiing or sledding slopes, enjoying ice skating in one of the public rinks (or – if it's really cold – join a guided ice skating tour on the waters of Stockholm), and for the bravest: taking a quick swim in icy waters, sometimes with a side order of sauna, is a long-standing tradition in Sweden! Don't miss our guide to Winter Activities in Stockholm.
With the Swedish music phenomenon in mind, it's no surprise that Stockholm is home to several iconic arenas, intimate clubs, and unique concert halls. The city is frequently visited by some of the world's biggest and most influential artists! This season we look forward to a broad spectrum of bands and artists performing here, such as Tove Lo at Berns on November 21, In Flames + At The Gates + Imminence + Orbit Culture at Hovet on December 16, Viagra Boys at Annexet on January 28, and José González at Cirkus on January 31.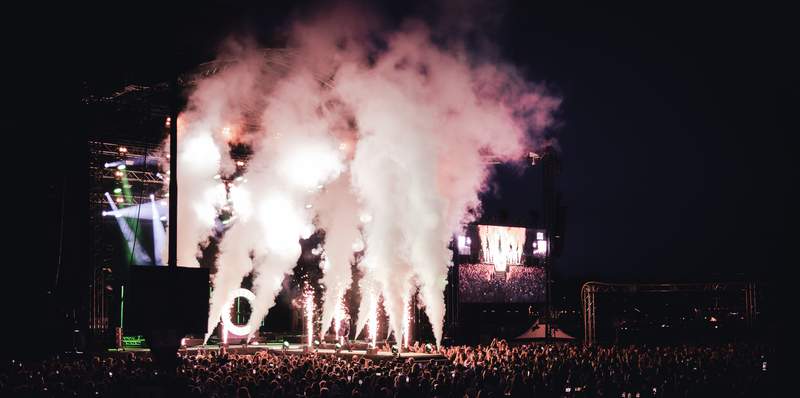 Visit Stockholm
Check out our guide to even more upcoming concerts and music festivals here!