Categories:

Activities
What's on in Stockholm this season
Publish date: 3 March 2023
There is so much to explore during winter in Stockholm! From centuries-old traditions to great food experiences, a wide range of creative and innovative events and activities for any age – a bit of snow and cold has never stopped Stockholm from having a good time! These are some highlights to check out if you're in Stockholm this winter.
January
Formex, January 17 – January 20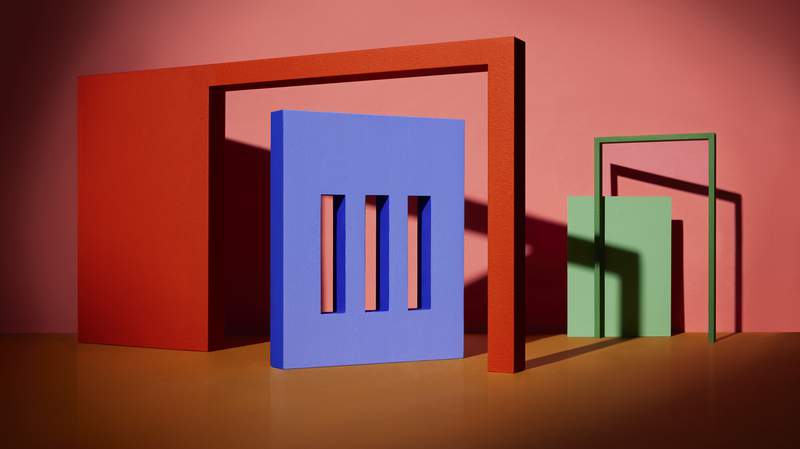 Stockholmsmässan
Formex started in 1960 and is organized twice a year, at the beginning of January and at the end of August. It's Sweden's biggest design convention for professionals, touching on areas such as interior design, gardening & mixed living, packaging & paper, toys, and much more. Pick up on the latest trends, meet future talent and find lots of great designs to bring home. Note that only the final day is open to non-professionals who plan on entering the field.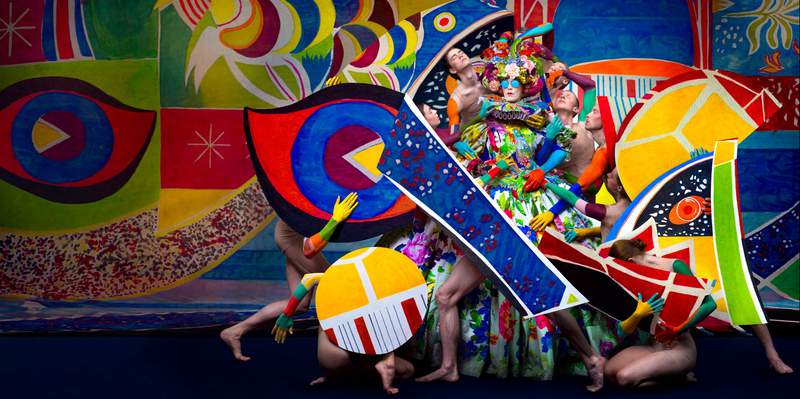 The Royal Swedish Opera, one of Sweden's foremost cultural institutions, turns 250 years in 2023. Its current location, the Opera house in central Stockholm, was built in the late 19th century. But the institution itself was founded in 1773 by king Gustav III who famously was passionate about culture and the arts. The celebrations kick off, officially, with a unique genre-bending performance in January. But the anniversary will be highlighted all throughout 2023, with special presentations, events, and stage productions. Visit the Royal Opera's webpage for a more detailed program.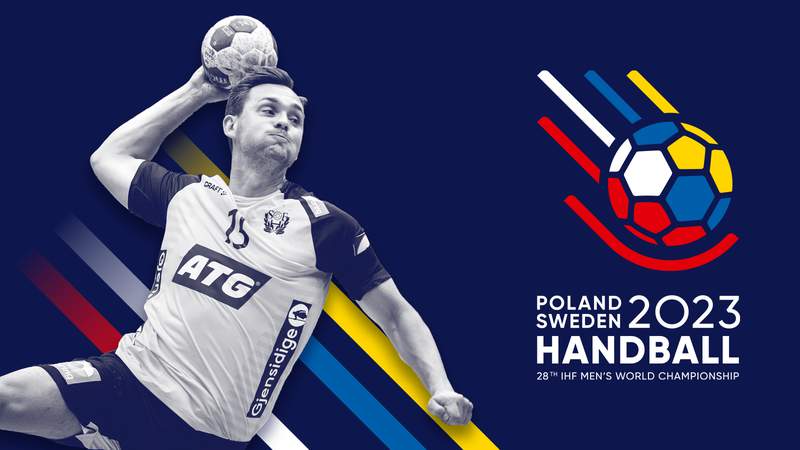 Svensk Handboll
The 2023 Men's Handball Championship will be hosted by Poland and Sweden, and Stockholm is proud to host the knockout stage and finals at Tele2 Arena. The official Fan Zone is located at the sports bar Tolv, located by the arena. Check out our Handball 2023 page for more suggestions and inspiration on how to spend the time between games in town!
Yoga Games is the place to be for everyone with a passion for yoga. The convention offers a program with a wide range of different forms of yoga, interesting lectures, and workshops as well as a mix of international, national, and local presenters.
This season we look forward to a broad spectrum of local bands and international artists performing, such as Viagra Boys at Annexet on January 28, José González at Cirkus on January 31, [ingenting] at Kulturhuset on February 14, "Weird Al" Yankovic at Cirkus March 1, First Aid Kit at Avicii Arena on March 4 and Echo and The Bunnymen at Berns March 7.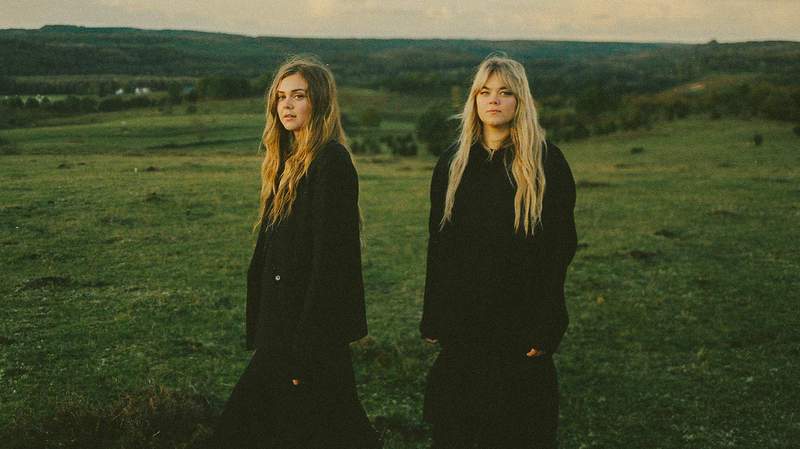 Luger
And during for three days in February (16-18), gamers are treated to a cornucopia of fantastic game music in Score. The Swedish Radio Symphony orchestra performs pieces from Final Fantasy, Assassins Creed, Last of Us, and more, at Berwaldhallen.
Check out our guide to even more upcoming concerts and music festivals here!
February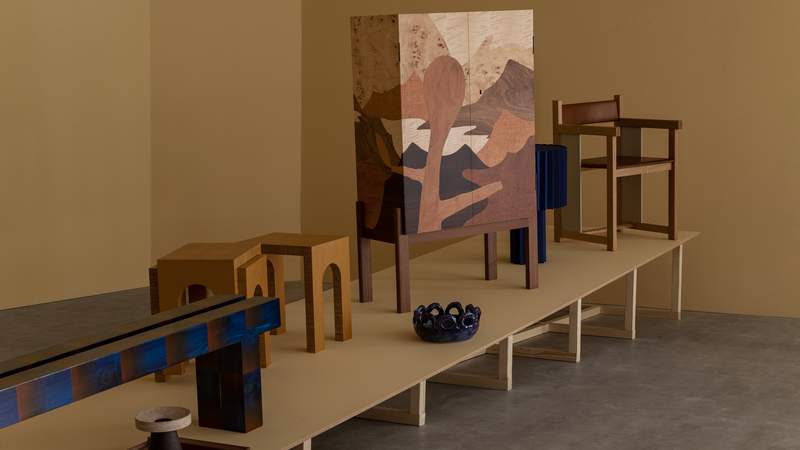 Stockholm Design Week
Stockholm Design Week puts the spotlight on Stockholm's design scene. It's a week filled with inspiring design events and happenings spread around Stockholm's galleries, showrooms, museums, and cultural institutions. One of the most significant events during the week is the annual Stockholm Furniture Fair at Stockholmsmässan, where you'll discover all the latest trends and news in Scandinavian design.
The Swedish Cheese festival, focusing 100% on Swedish Cheese, takes place in central Stockholm every year as a gathering point for foodies, professionals, producers, press, consumers, and everyone who loves cheese Mingle with like-minded aficionados and discover new, flavorful, cheeses.
Fintech Week is an annual event bringing together thought leaders to foster new connections and enhance collaboration. During the event, participants will indulge in different fintech verticals, meet hundreds of world-class experts and participants join forces and share their experiences.
Fat Tuesday – The day of the semla, February 21
The beloved semla is a traditional pastry from the Nordic and Baltic regions. It's served during the winter months, up until "Fat Tuesday" (Shrove Tuesday), at the beginning of Lent, which this year is on February 21. A classic Swedish semla consists of a cardamon spiced-wheat bun, stuffed with whipped cream and sweet almond paste.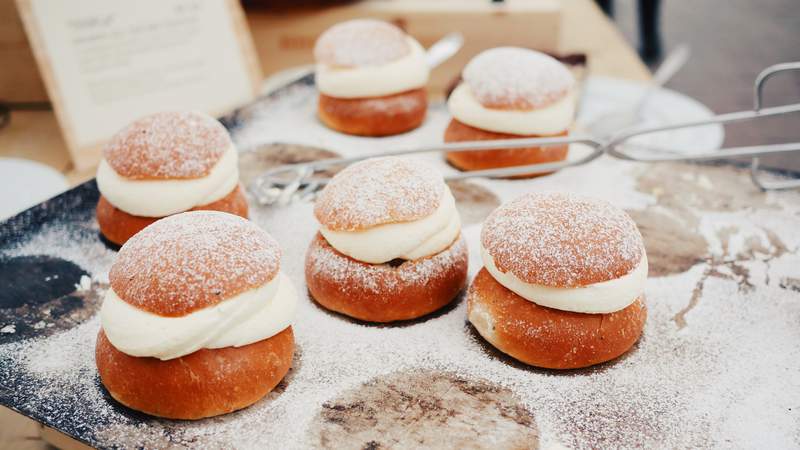 Visit Stockholm
Semlor can be found at virtually every café and bakery in Stockholm. But in recent years several bakeries have experimented with the recipe, coming up with innovative takes on the cherished treat. Read our guide to learn more about where you'll find the best semlor in Stockholm.
The annual Spring Salon is a beloved art tradition, hosted at the Liljevalchs Art Hall since 1922. The exhibition showcases work by both established artists and virtual unknowns, with all entries submitted anonymously and chosen by a jury. All works are also for sale, with prices being decided by the artists themselves.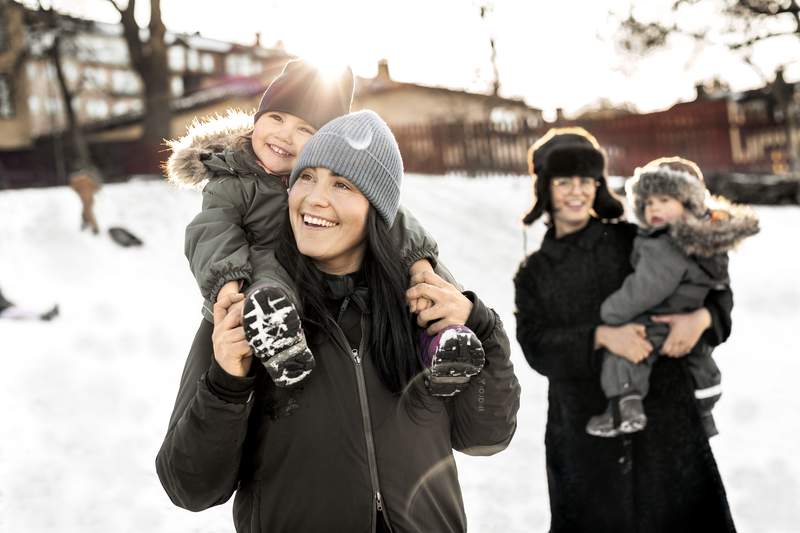 Fond&Fond
The last week of February/first week in March gives the children of Stockholm a break from school with a half-term holiday (known as "Sportlov", literally Sports Holiday). The idea is to give kids a chance to get some days off and spend some time on the slopes or ice-covered lakes of Sweden, while there's still snow left. Besides lots of outdoor activities – like ice skating, skiing, and sledding – many museums and attractions host special winter-break events and workshops. Check out our guide for more inspiration on how to get a family-friendly winter break.
March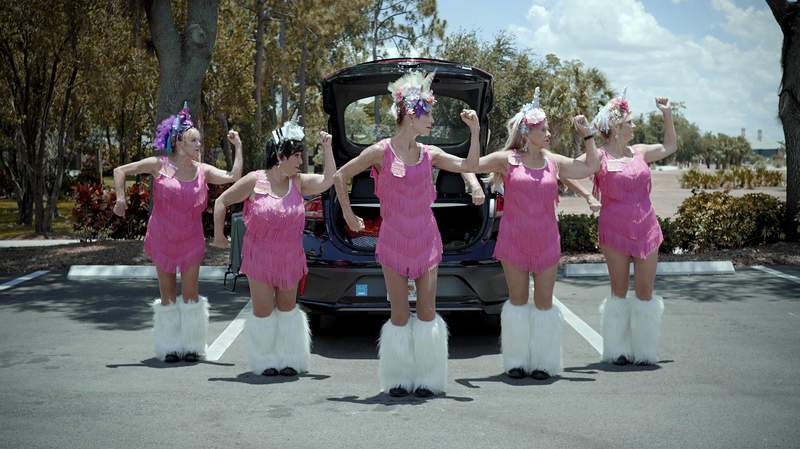 Love Martinsen
The annual Tempo Documentary Festival is the largest festival of its kind in Sweden. Since its foundation in 1998, Tempo has presented creative documentaries from all over the world, which would otherwise not reach the Swedish audience. Initially, Tempo screened films exclusively, but has broadened its program to include radio, podcasts, photography, virtual reality, and more. Just like last year, parts of the festival will be available in a digital forum.
Marathongruppen
The 10 km long (approximately 6.2 miles) Adidas Premiärmilen is something of an unofficial inauguration of the long-distance running season in Stockholm. The race is the first of the year of its kind, and also acts as a seeding race for The Adidas Stockholm Marathon in June. The course is located in the northern part of Djurgården and features both natural and urban areas.
The kid's edition of The Stockholm International Film Festival focuses on great films for children and young adults. Besides fantastic movies from all over the world, the festival hosts several workshops and courses to inspire the next generation of storytellers and filmmakers.
Winter is perfect for exploring Stockholm's wide range of museums, as inspiring new exhibitions are opening one after another! Some highlighted openings this season are:

©Photo by Sukita 2023 kulturhusetstadsteatern.se/utstallningar
Bowie by Sukita. Masayoshi Sukita's unforgettable photographs of David Bowie are shown for the first time in Sweden, in a large retrospective exhibition at Kulturhuset Stadsteatern, January 27 to June 15 (page in Swedish).
Nationalmuseum's big winter/spring exhibition is The Garden – Six Centuries of Art and Nature. Experience how gardens have been portrayed in art, in works by Vincent van Gogh, Claude Monet, Carl Larsson, Emma Heller, Peter Frie, and many more. February 23 – August 27 at Nationalmuseum.
2023 marks the 500th anniversary of Gustav Vasa's crowning in 1523, and the current regent Carl Gustav XVI's 50th year as king after his ascension in 1973. Among the many celebrations is a new retrospective exhibition at The Royal Palace in Stockholm, Vasa to Bernadotte – Culture in Service of the Realm. March 10, 2023 – January 7, 2024.
Check out our extensive guide to Exhibitions in Stockholm for more museum highlights!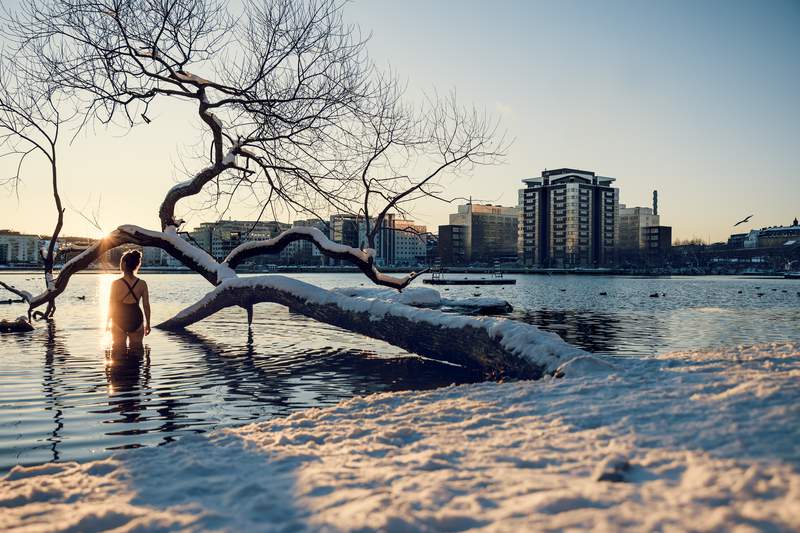 Fond & Fond
Stockholmers love to live in a city with nature around every corner, and waking up to ankle-deep snow outside the window equals a day of great activities to look forward to! How about visiting one of the city's skiing or sledding slopes, enjoying ice skating in one of the public rinks (or – if it's really cold – join a guided ice skating tour on the waters of Stockholm), and, for the bravest: Taking a quick swim in icy waters, sometimes with a side order of sauna, is a long-standing tradition in Sweden! Don't miss our guide to Winter Activities in Stockholm.