Categories:

Tourist attractions
Highlights on Östermalm
Publish date: 27 November 2023
At upscale Östermalm you'll find beautiful architecture, fascinating museums, and classic theater stages. Here are some of the district's highlights.
Östermalm is located in the eastern part of inner-city Stockholm, encompassing the area between the streets of Sveavägen and Valhallavägen, and the neighborhoods of Gärdet, Norra Djurgårdsstaden, and Hjorthagen.
The district is mentioned in official papers dating back to the 17th century, but then as Ladugårdslandet. It wasn't until the 1880s, as the area was being redeveloped with blocks of townhouses and residential buildings, that the district got its current name. Ladugårdslandet, literally meaning "the field of barns", was deemed unrefined by its new wealthy residents and changed to Östermalm.
Östermalm is known for high-end shopping, fine dining restaurants, posh bars and nightclubs, and venerated cultural institutions. No wonder then, that "Östermalm" has become short-hand for luxury, glamour, and affluence.
The streets of Biblioteksstan for example are a must for anyone who's looking for exclusive fashion and design brands. And vendors in Östermalmshallen market hall have sold fresh fish and vegetables, prime cuts of meat and aromatic cheeses, and other delicacies since the late 19th century.
There are several notable historical buildings and locations in the area near the market hall. Just a short westward walk from its main entrance, along Sibyllegatan, will take you to The Royal Dramatic Theatre – probably Sweden's most important theatre stage.
Going north instead, down Linnégatan, you'll reach Humlegården Park. Humlegården was founded on a royal decree in 1619, as farmland for herbs, fruits, and hops. Since 1869 it's been a public park instead.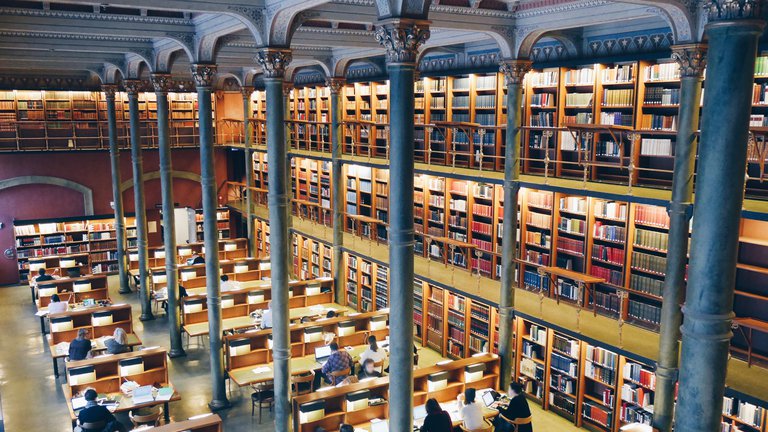 The Royal Library (Kungliga biblioteket, or KB) moved into its Humlegården-location in 1878. It's Sweden's national library, tasked with preserving everything that is printed and published in Sweden. In 2009 it merged with the Swedish National Archive of Recorded Sound and Moving Images, and has since then also archived radio -and TV transmissions, movies, music recordings, and more.
Speaking of movies you'll find the cinema Zita close by. Zita opened in 1913, under the name Vinter-palatset. This makes it the oldest cinema in Stockholm that's still in use. Another notable place for film lovers is Filmhuset, on the opposite side of Östermalm. Filmhuset is the headquarters of the Swedish Film Institute, featuring a well-stocked library of film literature and magazines as well as two movie screens serving as the Swedish Cinematheque's main venue.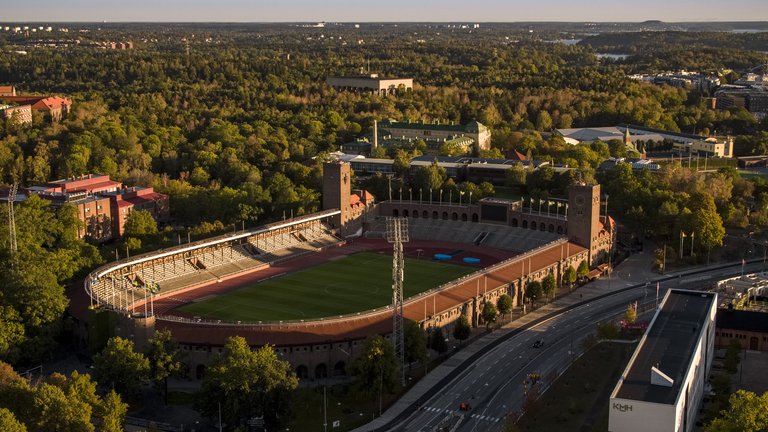 There are several attractions and museums in Östermalm. The Army Museum, The Royal Stables, and The Museum of Performing Arts are all located near central Östermalm. You'll learn about both monetary history and Swedish history at Narvavägen, where The Economic Museum and The Swedish History Museum are located in the same building.
In Frihamen harbor Magasin III sets up exhibitions in contemporary art. And in the new residential area of Djurgårdsstaden, you'll find the Stockholm Transport Museum which moved into its new location in 2022. From here you'll reach the Stockholm Olympic Stadium after a short walk. The classic arena was built for the 1912 Olympics and is still used for various events and concerts. But it's also open to the public, for anyone wanting to use it for their daily exercise.
Also in this part of Östermalm is Östermalm IP. Every august Östermalms IP transforms from a regular sports arena and football field into Pride Park; the main festival area of Stockholm Pride.
Looking for more tips on Östermalm? Read our district guide for more inspiration and suggestions.