Categories:

Activities
Why CrossFit in Stockholm is a great option for international residents
Publish date: 7 May 2021
Like most sports, the skills you learn in the gym can be applied to everyday life. For me CrossFit offered a sort of lifestyle-coaching: it taught me practical skills that helped improve my resilience.
Crucially, I learned the relationship between duration, path, and outcome. I am grateful and lucky to have had training in this life skill before the pandemic began in 2020; it definitely helped me navigate these tough times.
What's more, I believe joining a CrossFit gym could be a great option for any international resident who want to make new friends or expand their social circle. It's also common in CrossFit culture that different gyms are interconnected and they host several local as well as international competitions. So, no matter where you live in Stockholm, you still get the chance to explore more of the city and meet new people.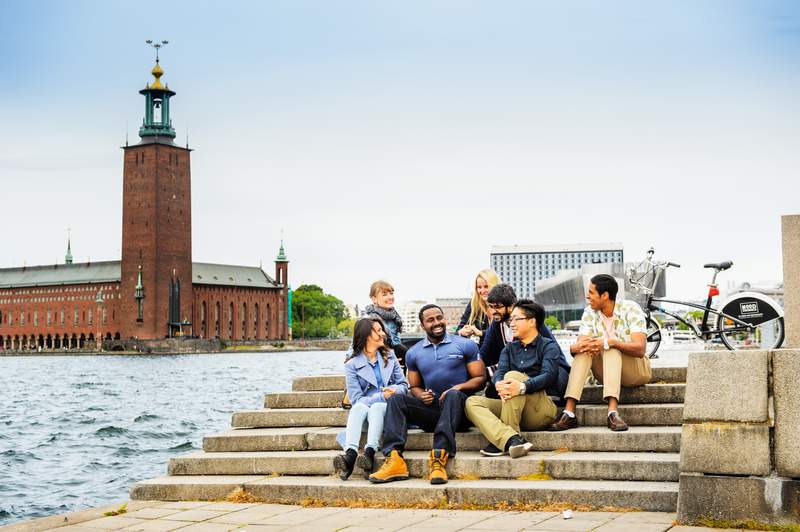 Simon Paulin/imagebank.sweden.se
My journey towards a healthier and more balanced lifestyle began three years ago. In my free time, I was curious to learn more about healthy habits and good food. I was constantly looking for new workouts. Naturally, you can guess how the ads on my social media feed transformed! It was through one of these targeted ads that I first stumbled upon a local CrossFit gym near my neighborhood in central Stockholm.
I read more and decided to give it a try - later it became my favorite type of training. What I like about CrossFit is the variation, the convenience, and the sense of community this sport brings. In a CrossFit gym every day is different with its unique combination of workouts. If you get bored from your daily visit to a regular gym, then this is a good alternative for you to try. It's also convenient in the sense that it suits everyone from beginners to high-performing athletes. It's a journey where you feel that you are getting stronger over time.
What also makes it convenient is that most workouts are not dependent on machines. So, if you are traveling or simply want to work out outdoors, you can use the environment around. Inspired by the techniques learned from the CrossFit gym you can instead use stairs, an outdoor bench, trees, water bottles, tires or whatever you can come up with. It is limitless and fun, and a good alternative if you want to strengthen the full body and overall agility.
A social and inclusive hobby
What most attracted me to this sport is its inclusivity: in a CrossFit gym you can expect to see young adults and seniors. You see pregnant women, overweight people, fit, differently-abled people, sometimes all in the same class. From my experience, CrossFit is a culture that embraces diversity, group support, and a balanced lifestyle. It's a fun activity that you can experience with a friend or gym buddy. And if you don't have one, the community will certainly not let you feel alone.
Whether you live in Stockholm or are visiting, make sure to pay one of these gyms a visit: The first place where I got hooked on this type of training was at CrossFit Medis. This venue is a convenient choice for those who live or work in the central part of the city. Also, one can find other alternatives spread across Stockholm. The CrossFit community is small in comparison to other cities around the world, yet it has been growing faster over the past few years. Some other alternatives that I know of are: CrossFit Kapacitet in the far south, and CrossFit Tegen in the north of the city.
The good news is that most CrossFit gyms have drop-in policies and welcome guest visitors. I urge you to give it a try. If you are new to this, make sure you contact the coach beforehand to get the guidance and make the best out of your first experience.