Categories:

Restaurants
Delicious events in Stockholm
Publish date: 31 January 2023
Stockholm has its fair share of delicious events. Food festivals, tastings, conventions, and exhibitions. Here are some events that most definitely will whet your appetite.
Besides an abundance of innovative and unique restaurants and cafés, Stockholm has plenty of events revolving around food. From large conventions bringing local producers and restauranters together, to niched festivals, historical exhibitions, and tastings of local specialties.
The winter season, for example, serves up cheese and sausages at the Swedish Cheese Festival and Korvfestivalen (The Sausage Festival) respectively. As the weather gest warmer so do the festivals move outdoors. During the summer you can taste your way through the Street Food and Smaka Good Food festivals. In late summer the annual Stockholm Whiskey & Beer Festival pours up tasty beverages at Nacka Strand. And in november Sthlm Food & Wine and Bak -och Chokladfestivalen serves up delicacies at Stockholmsmässan convention center.
Furthermore, there are several plces where you can enjoy tastings, guided by knowlageble professionals. Stockholms Bränneri gin distilery host regular tastings of their spirits and Spritmuseum & The Absolut Art Collection has a diverse program of tastings.
ECG - Stockholm European Capital of Gastronomy 2023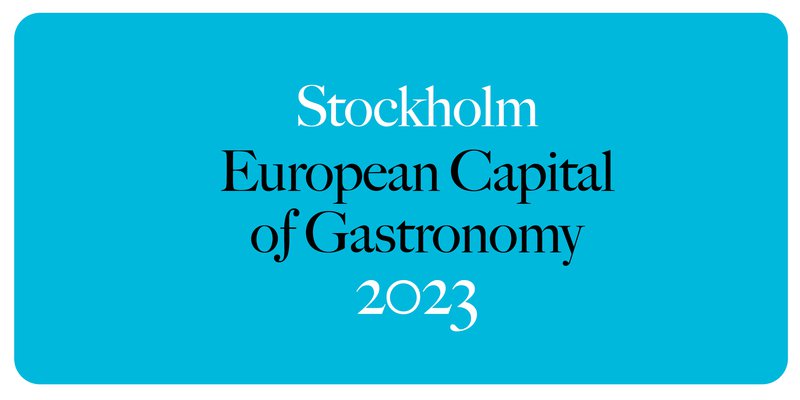 ECG
Stockholm has been chosen as the European Capital of Gastronomy in 2023 by the European Community of New Gastronomy. This means that Scandinavian cuisine in general, and Stockholm's restaurant scene in particular will be a focal point this year. You'll find more information at capitalofgastronomy.com where there's also a program with further delicious events.