Categories:

Tourist attractions
Take a culture trip through Stockholm
Publish date: 10 December 2021
Culture is an excellent reason to move about and explore Stockholm. Here are some cultural places that I'll happily travel to that, when combined, paint a complete picture of Stockholm.
One of my first experiences in Stockholm, when we were still new in town, was my dad taking us to Hötorgshallen for kebabs and afterward to Kulturhuset, a culture institution I've grown very fond of. It's accessible, centrally located, and folksy. It's a meeting place for lots of different people – from quiet chess players focused on their current game in Kulturhuset's chess corner, to families visiting the children's library –, a place for great exhibitions, and where you'll get a wonderful view of the city from the rooftop restaurant. Further down along Sveavägen you'll find the Stockholm Public Library, a veritable temple or mosque of knowledge. There's this uniquely magnificent feeling you get when stepping into the library, thanks to the beautiful architecture and the vast amount of literature and knowledge that's stored here.
Moderna Museet, a true bastion of fine art, serves as a contrast to the folksy. The museum's accessibility and great exhibitions make it well worth a visit though. As is the island of Skeppholmen in general, with its museums and cafées. And if you're looking for a contrast to Moderna's who's who of modern art, you just have to look across the water, to Liljevalchs on Djurgården. Liljevalchs annual Spring Salon mixes amateurs and professionals, broad art with niche pieces, side-by-side in a great blend.
Konsthall C
Museums and culture are also a good reason to travel far in the city. I'd recommend anybody to pick a spot on a map and just go. There's always something to latch on to; a shopping mall, a park, or some kind of cultural hub. Stockholm's surrounding areas are home to several smaller culture centers, Botkyrka Konsthall in Fittja and Konsthall C in Hökarängen for example. Both are easy to find and get to and consistently offer interesting exhibitions to discover. Botkyrka Konsthall also has a workshop area, open to anyone who's in a creative mood.
Although I've never lived at a comfortable walking distance from, well...anything I suppose, long travel distances have never been an obstacle for me. Instead, they've widened my perspective as I've seen how Stockholm changes and shifts along the way. The way I see it, long journeys are a good way to get a complete picture of a city, and get to know its people better, especially if you're new in town.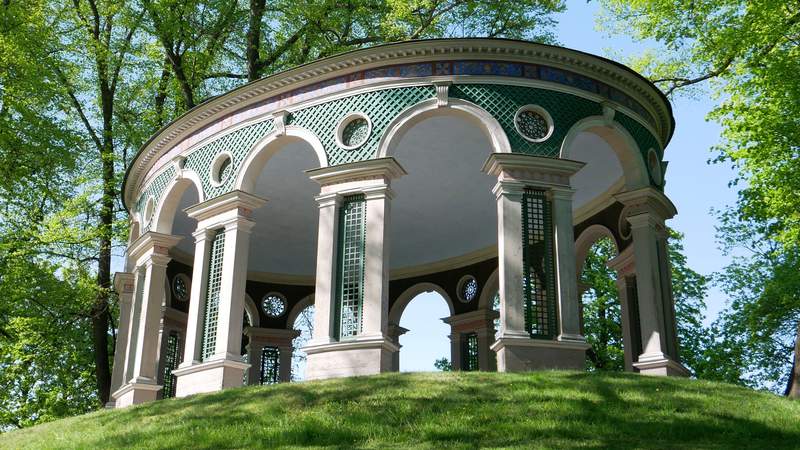 Visit Stockholm
And don't forget that Stockholm's cultural experiences are somewhat seasonal. Personally, I prefer visiting museums during the fall or winter, when it's cold and dark outside. Or going to the movies. Skandiateatern is a spectacular movie palace, Grand on Sveavägen is a beautiful cinema as well, and you'll find small and cozy cinema theatres like Zita and Indio. During summer I'll happily trade urban surroundings for beautiful nature though, at the Haga park for example. It's a meticulously well-planned park, Princess Victoria lives here with her family after all, but still has an aura of wilderness about it. The Swedish Right of Public access to nature makes the outdoors feel accessible and welcoming to all. And if you want to feel like a royal for a while you can always have a picnic or fika in one of the park's pavilions!