Categories:

Attractions
My perfect day enjoying culture and nature with kids
Publish date: 23 April 2021
A full day of exploration to stimulate all the senses: here are my best tips for a family-friendly trip to the Bergius Botanic Garden and surrounding area.
I love day trips that are a sum-total of several pit stops. To start at a café maybe, or a museum, have a short walk to the next destination, squeeze in a lunch, and walk on to the next, and so on. One of my favorite places for these kinds of outings, with lots of places to explore or just to hang out, is the area around Bergius Botanic Garden.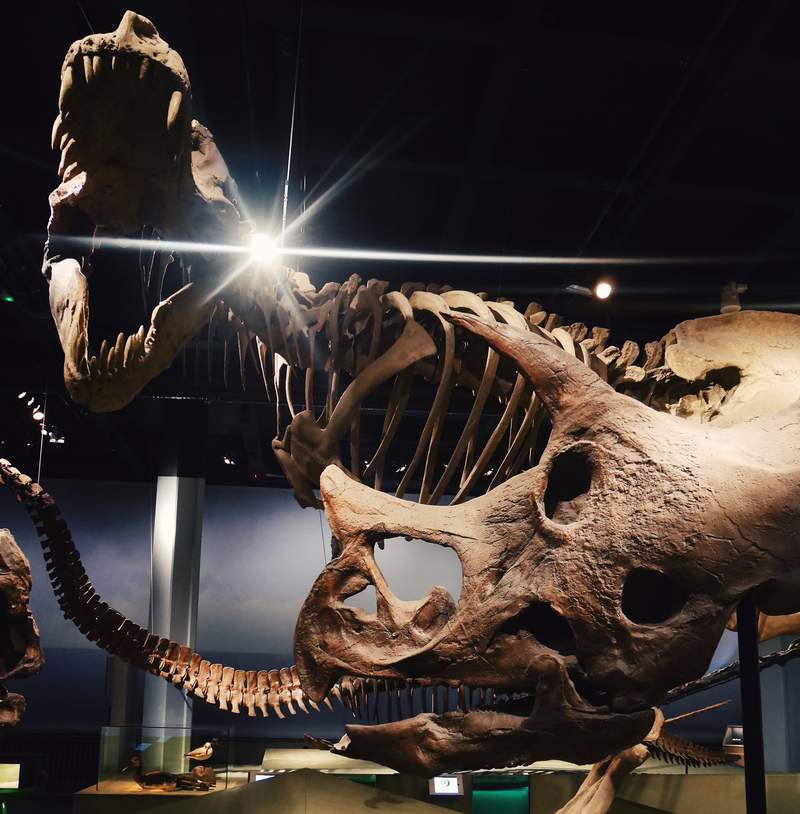 Visit Stockholm
I'd start the day at the Museum of Natural History. You can get here by taking the subway to Universitetet followed by a short walk, or by taking bus number 50 from Odenplan. The museum is a classic Stockholm attraction with exhibits that are fascinating no matter how old you are. Any Stockholmer who hasn't been here with their family has at least been here on a school trip when they themselves were kids. You've got your dinosaur bones, Nordic fauna, a whale's mouth (scale 1:1), the two-headed calf in formaldehyde and so much more.
When you've had your fill of natural history it's time to move on to Bergius Botanic Garden on the other side of the freeway. Bergius is a fantastic place any time of the year, with its combination of great outdoor and indoor hangouts. There's much to see in the beautiful garden of course and in the various greenhouses as well. Edvard Andersson's Conservatory for example has different rooms, each corresponding to a different habitat. There's a desert room, jungle room, a marshland room, and so on. And since the conservatory is indoors you can safely let your kids explore on their own. Perfect if you're visiting with friends and just want to have a cup of coffee with the adults. And if you're up for a guided tour I'd recommend a visit to the Italian Terrace or the Japanese Pond.
A greenhouse that I've always wanted to see, but have never gotten around to is the Victoria House. I've had the misfortune of visiting only when it's been closed. This unique dome-shaped conservatory has a large indoor pond with gigantic water-lilies, and one summer evening each year visitors can witness the most beautiful of them, The Queen of the Night, burst into bloom. From what I've been told it sounds like a small fart!
By now you're probably starting to get hungry. An excellent time for an organic and fresh lunch at the orangery, Bergius's café. After lunch, you've got a lovely walk back to town ahead of you, along the shore of Brunnsviken. And if there's still energy left in those legs as you approach Norrtull I'd highly recommend a visit to Carl Eldh's Studio Museum. Here you can cap off the day in an artist's home where you'll get insights into his artistic process.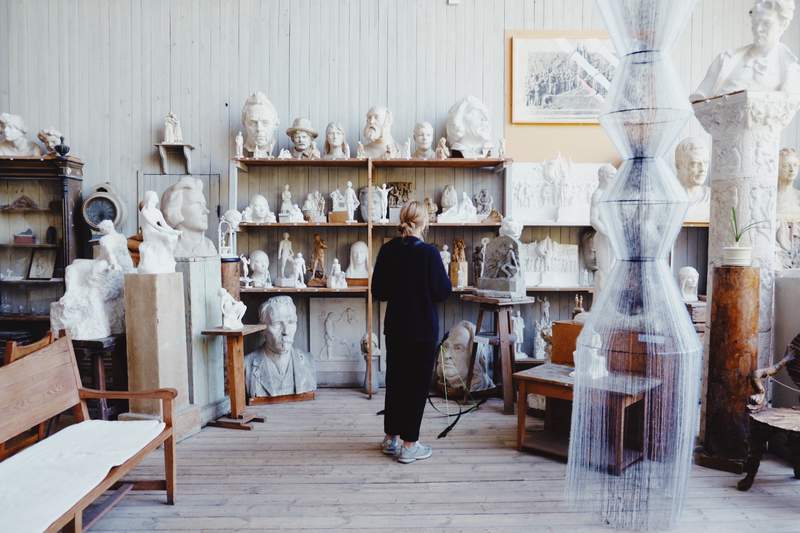 Visit Stockholm
Unlike Bergius I'd highly suggest not letting the kids run freely here with all the art and antiquities standing around. Actually, it's a good idea if they're already a little spent and can chill out for a while while you go exploring the museum. I've been a supporter of Carl Eldh's for a long time now. But, as is often the case for smaller museums, its existence is not set in stone. I've had many friends complain about the Museum of Biology closing down a couple of years ago. But, when asked, few of them had actually been there. So I'd like to take this opportunity to urge anyone reading this to regularly visit your favorite museums and cultural institutions. It sends a clear signal to decision-makers that these places matter and make a difference.
Your day of culture and nature could well end here. Or maybe you've come full-circle and feel your stomach growling again. If that's the case, I'd suggest finding a good restaurant in the nearby Sibirien or Birkastan areas. There are plenty of great options. Personally, I'd recommend Svartengrens on Tulegatan, one of my favorite restaurants in Stockholm. Located in a former pharmacy with loads of atmosphere, it's the quintessential restaurant with a capital R. A delicious piece of meat and a small salad, with no traces of fusion gastronomy in sight. Now, Svartengrens might be known as one of the best meat restaurants in town. Which suits me just fine seeing as I'm Brazilian and love meat. But actually I usually order the oysters. They're delicious! If instead you are planning a dinner at home I'd at least drop by the Stockholm Ost och Chark deli on Birger Jarlgatan. They've got a great selection of Spanish cheeses.
And so, the day ends on a high note. You've stimulated all your senses with beautiful plants and flowers, art and knowledge, and great food. A perfect day in my book.