Categories:

Activities
Anchors aweigh: Enjoy Stockholm from a boat
Publish date: 2 May 2023
Find guest harbors in the Stockholm archipelago, learn more about maritime history or try your hand at sailing on a guided tour. Here are some ways to enjoy Stockholm from a boat.
You might have noticed that Stockholmers are prone to saying that the city "is best experienced from the water", and for good reason. Its location by Lake Mälaren and an archipelago with 30,000 islands just around the bend makes Stockholm perfect for water activities. So here are some great tips for anyone coming to Stockholm on their own boat or keen to try out sailing for a day or two.
Take a guided boat tour
Several of Stockholm's tour operators offer various types of guided boat tours, perfect for inexperienced sailors keen to get a taste of life at sea. Examples include Stockholm Adventures, Green Trails, and Skeppsholmsgården.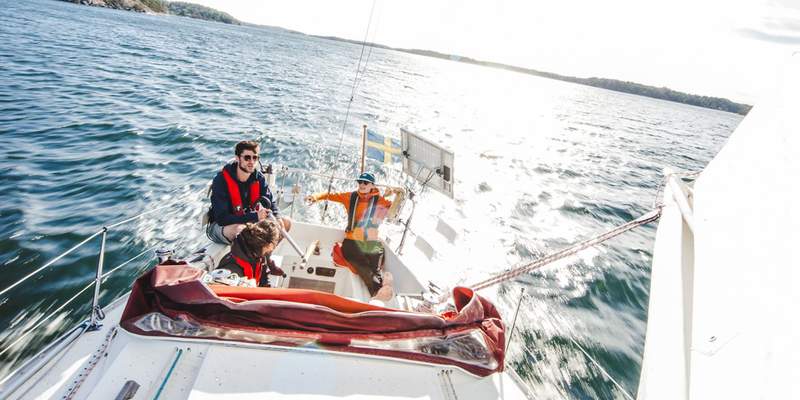 Pierre Mangez
You can also join the crew of the brig Tre Kronor or the 135-year old "rospigg" Helmi for a unique experience. If you're interested in longer courses in sailing, Vindö o Vatten on Dalarö offers 3-4 day-long courses.
Guest harbors and floating fuel stations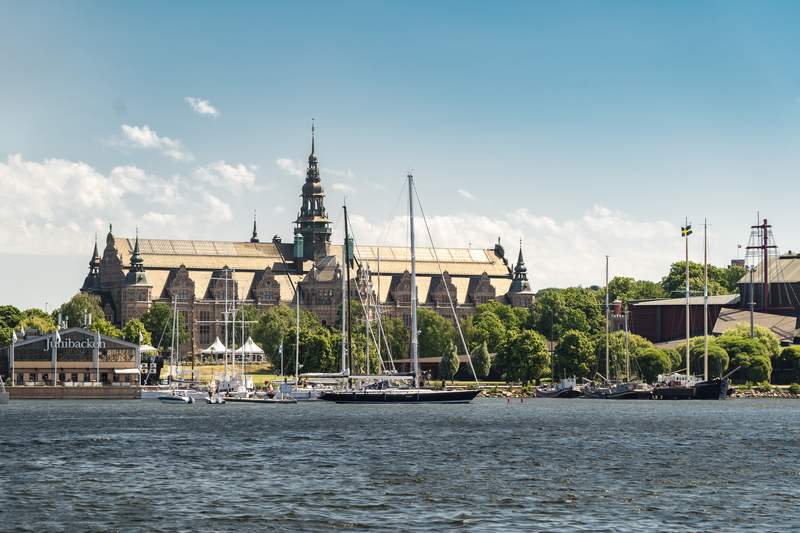 Visit Stockholm
There are some 60 guest harbors in the Stockholm area. The most centrally located are Djurgårdshamnen on Djurgården, Västerbrohamnen on Kungsholmen, Rastaholm on Ekerö and Wasahamnen on Djurgården. Practically all of the largest and most popular archipelago islands, like Utö, Sandhamn, and Möja, have a guest harbor. Find more information about guest harbors in the Stockholm archipelago at svenskagästhamnar.se or gästhamnsguide.se.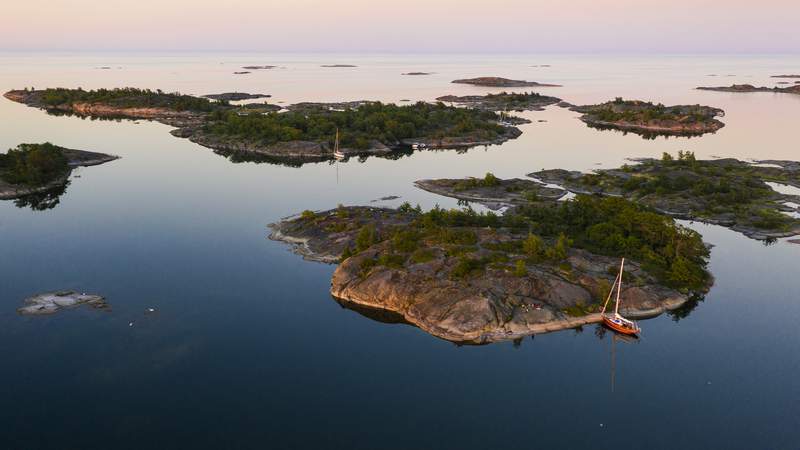 Henrik Trygg
There are also plenty of natural harbors among the islands and islets. You're free to moor your ship here, free of charge, thanks to the Swedish Right of Public Access. Please note that these places are out in the wilderness and lack facilities like a gas pump or harbor office. Some have a portable toilet and a recycling station, but not all. So be sure to fill up on supplies beforehand. Visit båtsidan.se for more information about scenic natural harbors.
If you're traveling by motorboat you'll eventually need to fill up on gas. Many of the guest harbors in the archipelago have a floating fuel station, but distances between them vary a lot so make sure to fill up on gas and plan your trip carefully. You can find more information about floating fuel stations in Stockholm and the archipelago at sjömackar.se.
Rent a boat
There are several options for renting boats. For example, you can combine an archipelago vacation at Gräddö, Dyvik, or Rävstens Stugby with some seafaring adventures by renting a boat on-site. All three locations have several models and types of vessels to choose from.
You can also use services like Click & Boat or Skipperi. Basically, these services operate as an Air BnB but for sailboats, yachts, and motorboats, where you rent the vessels from the owners themselves.
Filling up on supplies
Missing anything onboard? There are several specialized stores and chains in Stockholm selling anything you might need out at sea, from lifevests and rope to spare parts. Sea Sea, Hjertmans och Erlandssons Brygga for example. All can be found at several locations in the Stockholm area. If you're in need of good outdoor clothes Seglarkläder or Naturkompaniet are good options. You'll also find many useful items at utility chains like Jula, Clas Ohlson, and Biltema.
Many of the inhabited islands in the Stockholm archipelago have at least a small convenience store or farm shop, selling basic supplies and food. Their stock largely depends on the size of the island though. Large and popular destinations like Sandhamn, or Vaxholm, which is located on the mainland, have bigger shops, while small islands like Lådna and Husarö have smaller boutiques. You can find a map of all stores in the archipelago at skärgårdshandlarna.se. You can also order supplies to be delivered to any island at mathem.se. If you'd like to buy a bottle of wine or beer, you can find more information on how to buy alcohol in the archipelago at Systembolaget's webpage.
Maritime history and culture
Since water is one of Stockholm's most prominent features there are several museums with a maritime theme. As it happens they're actually in relatively close proximity to one another, if you're hoping to visit them all. The National Maritime Museum on Gärdet is a must-see for anyone interested in Swedish and international naval history. The museum has a large collection of objects, maps, and photos detailing our relationship with the sea's untamable waves.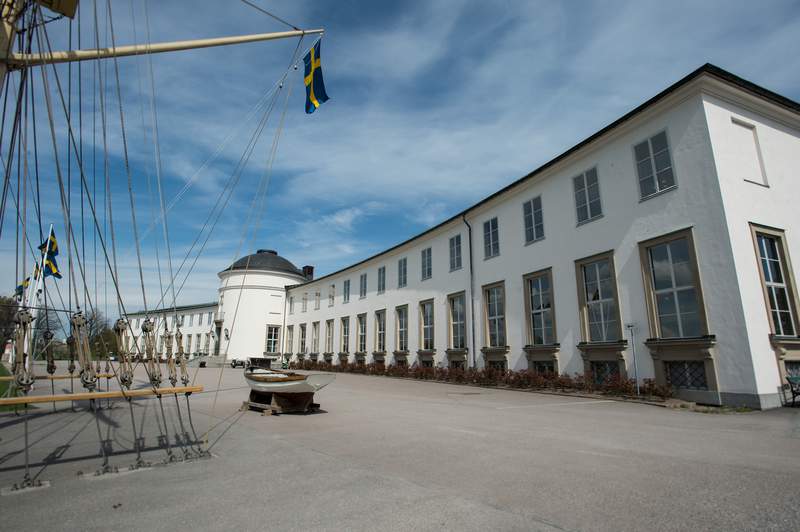 Sjöhistoriska museet
Not far from here, on Djurgården, you'll come across one of the city's most beloved attractions, The Vasa Museum. The museum is wholly dedicated to one of Swedish history's most infamous fiascos; the expensive and impressive man-of-war Vasa that sank during her maiden voyage in 1628. See the impressive ship, salvaged in 1961, learn about its historical importance, and find out why it sank.
Just a short walk from here, still on Djurgården, is one of Stockholm's newest museums; Vrak – Museum of Wrecks. Vrak is all about marine archeology and the fact that the brackish waters of the Baltic Sea hide hundreds, if not thousands, of well-preserved wrecks under the waves. Learn about what makes the Baltic such a haven for marine archeology and hear the stories behind some of the unique finds.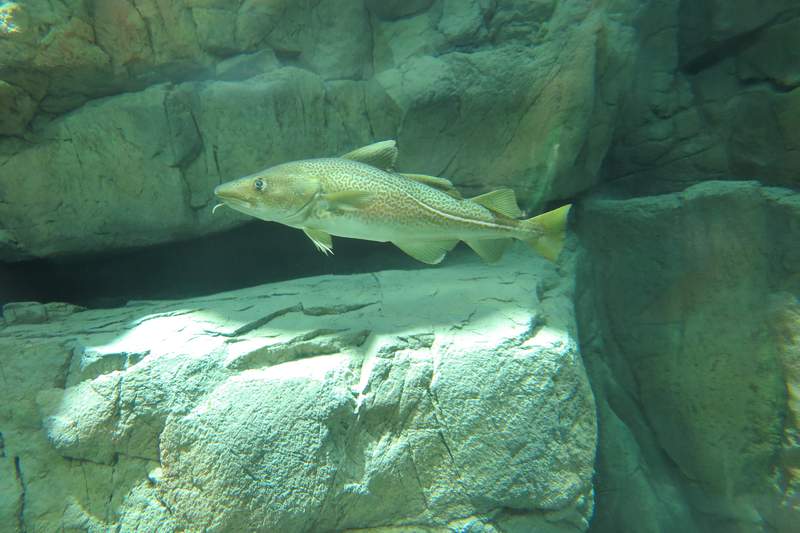 Mia Hellqvist
Finally, if you're interested in what's living in the waters of Stockholm and its archipelago, The Baltic Sea Science Center on Skansen is for you. It's both an aquarium and an exhibition about the challenges facing the efforts of preserving the wildlife of the Baltic Sea.
Useful links
Boat taxis are a fast and simple way to reach archipelago islands that lack regular computer ferries. You can book a taxi boat with the help of Bout, available for both iOS and Android phones.
Get a detailed update of the sea-weather conditions at sjöräddning.se.
The Stockholm archipelago is protected by the Swedish Right of Public Access ("allemansrätten"). Simply put this means that everyone has a right to enjoy nature, as long as you follow the general rules set out by the Swedish Environmental Protection Agency. For example, you're free to moor your ship practically anywhere in nature, with the exception of areas where you would disturb the fauna like endangered birds or seals. Visit naturvårdsverket.se for more information on how these rules apply to boating.
Ships at sea after sundown have an obligation to use lanterns and lights to be visible for other seafarers. More information at svenskagästhamnar.se.