Categories:

Activities
Järvafältet: My favorite place to be active
Publish date: 30 November 2022
Despite being a popular outdoor area for active recreation, Järvafältet is also a place for relaxation. You can turn off from the hustle and bustle of downtown Stockholm when you need a few hours to wind down. Be warned though; there's a chance you'll end up even more tired on your return home!
Sweden is home to Allemansrätten, "The right to roam". It's one of defining qualities of Swedish culture, which gives you the right to explore the countryside at your pleasure, With it we have a naturally active and outdoors culture, feeling free to explore the blissful nature by skiing on fresh snow in January or picking berries in July.
Just a 20-minute subway ride from T-centralen station is all you need to get into the lungs of northern Stockholm; Järvafältet nature area. Getting off in Akalla brings you out to Järvafältet in minutes, and a meandering stroll across the green space between this side of the metro's blue line and Tensta opposite would be a lovely one-hour at most. That does depend on how long your detours are en route of course though.
If you are feeling incredibly sporty you should get the "Hittaut"-map, available at Akalla by. For the spring and summer months, orienteering checkpoints are placed across Akalla and Husby, and you can register the checkpoints they find in the app (completely free) and explore the area in a gamified way.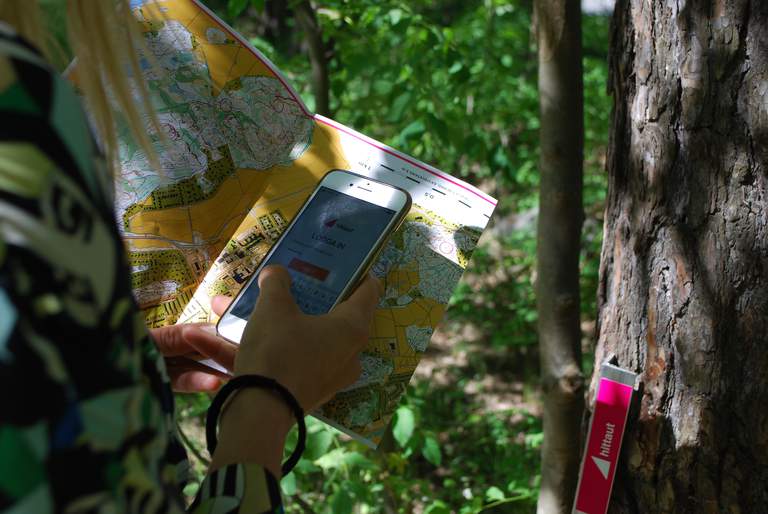 The area held the Stockholm sprint orienteering championships in 2022 and the area is perfect for the sport due to its car-free nature with fields, forests, and urban areas flowing into one. In some ways, orienteering is Sweden's national sport. Hockey players may protest, but orienteering is on the school curriculum in a way hockey never will be. So it's little surprise that the country that topped the medal table at the last World Championships takes the skill of running and map reading to a whole new level.
Whether you tick off some checkpoints or not, make sure to follow the "Tidens Väg"-trail when you leave Akalla. Just take a right as you go alongside Akalla's miniature golf course. "Tidens Väg" is a marked culture trail from Akalla to Hjulsta going past areas first inhabited in the Bronze Age, across the Igelbäcken stream, and past the farmhouses of Hästa Gård.
The end of the walk deposits you in not only one of Stockholm's best sporting arenas, but arguably one of the world's best of its kind; Järva disc golf park. This is Sweden's premier course for frisbee golf, a sport where one aims to throw frisbees hundreds of meters into a metal basket acting as the hole. It's a difficult sport to master but an easy one to pick up. At the nearby clubhouse, you can rent out loan discs and practice on their short 9-hole course before attempting the same 18-hole championship course used in events such as the European Pro Tour.
As recently as 2019 the course was voted the world's best frisbee golf course. And in 2017 it was crowned the best park in Sweden. This is because the stunning hole design has taken decades of landscape architecture to cultivate, turning this little dot on the map into a green oasis where one forgets they are on the edge of a capital city.
A top tip whether you test your frisbee ability or not is to walk straight up the hill from the clubhouse to its peak. This hill, Granholmstoppen, is man-made from the leftover rubble blasted out when building the surrounding housing districts. Climbing to the top puts you at the highest point in Järva. On a clear day, you'll be able to see as far as central Stockholm, making out its landmarks. It's a favorite picnic spot of many and local paragliders often use it as a jumping-off point.
Continuing along the edge of the nature reserve for another fifteen will take you to another great sporting facility. Opened in 2020, Järvabadet is a long-awaited outdoor-swimming pool. With the water at a constant 28 degrees Celsius and three different pools to choose from, this is a great place to spend a summer afternoon while also using one of the on-site grills for a barbeque. You can also join regular gym classes simply by purchasing a pool entry.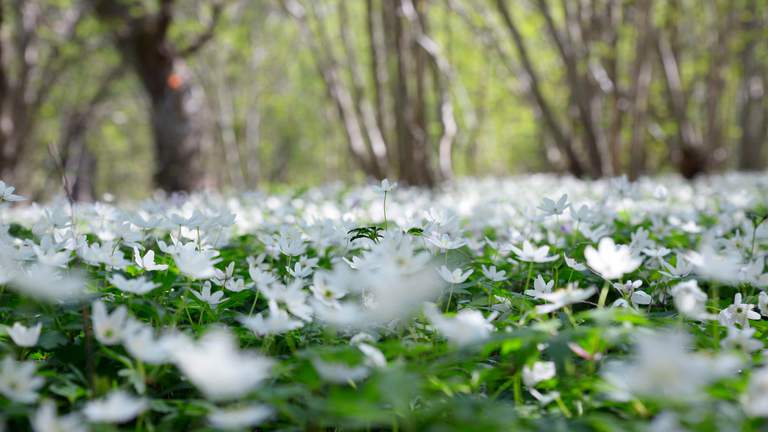 From here you can choose to head into Tensta if you want to take the subway back into town. If you wander back across Järvafältet to Kista instead, you may come across Granby bollplan where many a summer evening sees top-level Swedish cricket being played. Maybe it's the Brit in me talking, but an afternoon picnic here might beat even the cool swimming pool.
However, football (soccer, that is) is really the big sport in the area. Now, I work for Kista Sports Club but I'm afraid my bias can not exclude one of the most electric derbies in Swedish football. The local teams here around Järvafältet play in the Swedish fourth division (6th tier) but the local derbies can attract thousands of passionate supporters. The biggest rivalry by far is between Rinkeby United and Husby FF, the latter who play their matches on Ärvinge BP that borders Järvafältets edge. A hot atmosphere is guaranteed at these games. Remember that football is a summer sport in Sweden, so the games are played late in the evening with the Sun still high in the sky.
Finally, if you aren't completely burned out from all of this, just in-between Ärvinge BP and Järvafältet is one of the greatest things I've seen in Swedish culture - the outdoor gym. Swedish outdoor gyms hit differently - made with heavy wood that offers far more resistance than just those bodyweight ones I've used over the rest of Europe. They offer a workout enough to make you feel träningsverk (that indescribable feeling you get the morning after a heavy workout) the next day. And here you get an outdoor gym with a view out across the lungs of northern Stockholm and the peaceful beauty it possesses. A true pleasure to work out by.