Categories:

Activities
How I spend a family-friendly day in Akalla
Publish date: 30 September 2022
I often describe living around Akalla as living in a holiday village. Everything you need is within walking distance, safe for little ones to explore, and there are plenty of things to pass a quiet family day at whatever pace your child desires.
I live in Akalla at the northernmost edge of Stockholm's metro network. This story first and foremost is about why this area of Stockholm isn't just my home, but the ideal stomping ground for my three-year-old and – I'm sure – for many others as well.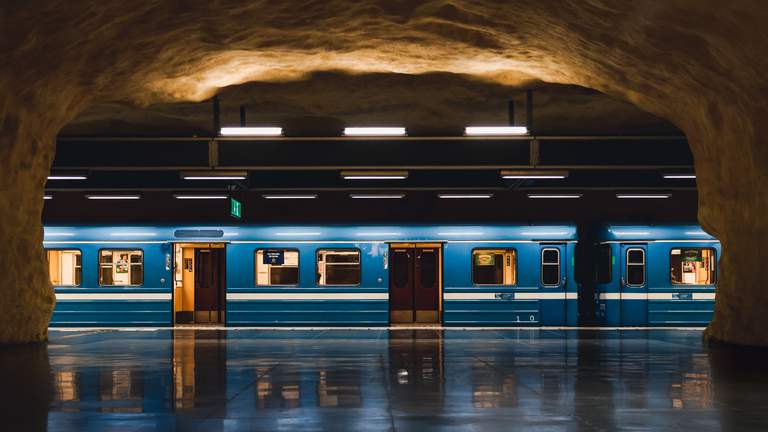 Arriving by subway or bus brings a surprise once you emerge at ground level. Here, we are devoid of traffic. The urban planning of this area is a dream, especially for me as a parent of an exploring toddler. Practically the entirety of Akalla is pedestrianized, with the main central streets only accessible with permission, and others limited to deliveries and then only at walking speed.
It means that I can let my three-year-old cycle from one side of Akalla to the other without needing to keep him glued to my side.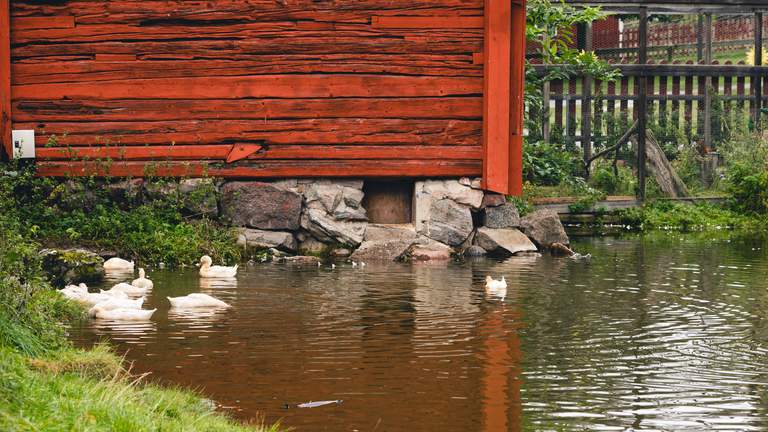 When I pick him up from preschool we have a few favorite destinations. Akalla By is the most obvious highlight. Centuries-old, the buildings here now house a 4H farm with goats, sheep, and pigs, but also a cute cafe, ceramics studio, and a play area renovated in 2022. While perfect for a quick Sunday afternoon pony ride treat or after-school ice cream, I'd recommend checking out their Facebook page (in Swedish) for some of the special celebration days that take place here. They arrange one of Stockholm's most popular Christmas markets (we always buy our trees here) and midsummer celebrations for those who can't head out to the countryside.
Within a stone's throw of Akalla By is all you want for a gentle summer day, Swedish style. Down the slope is a wading pool that becomes the center of attraction when the temperatures rise, and beyond that: A classic minigolf course that backs onto the majestic Järvafältet.
The Järvafältet nature reserve bounds Akalla by almost 180 degrees, and gives a route both in towards the center of Stockholm but also out into the wilderness. Turn the corner, and it's not unusual to see hares, foxes, and deer roaming around the green space that separates Akalla from Hjulsta on the other branch of the subway's blue line. From the center of Akalla, you can make it to the open countryside in about a five-minute saunter, perfect for a bit of adult-paced walking during nap time.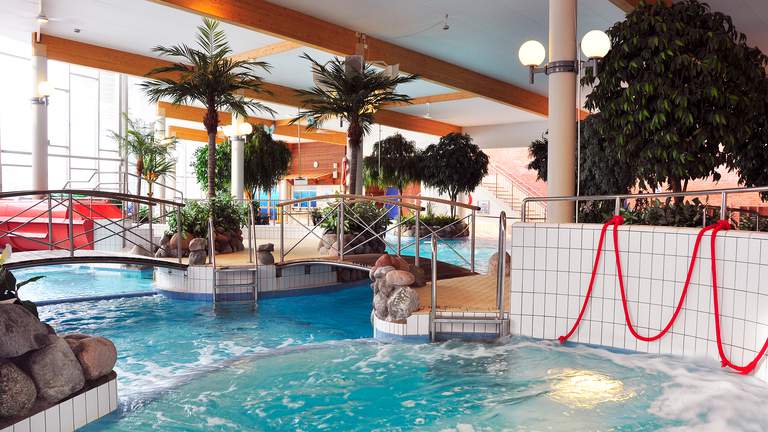 When the weather isn't playing ball to enjoy the outdoors, we usually hop across to the neighboring suburb of Husby for fun and games. No more than a ten-minute walk from central Akalla lies Husbybadet, one of Stockholm's premier leisure swimming pools. Husbybadet features an indoor mini-aqua park perfect for kids with slides, a white water rapids ride, and a lazy river. Parents, on the other hand, can relax in the sauna, exercise in the 25-meter pool, or chill out in the jacuzzi. Be warned though, you may want to book a slot on their website – the weekends especially are often fully booked.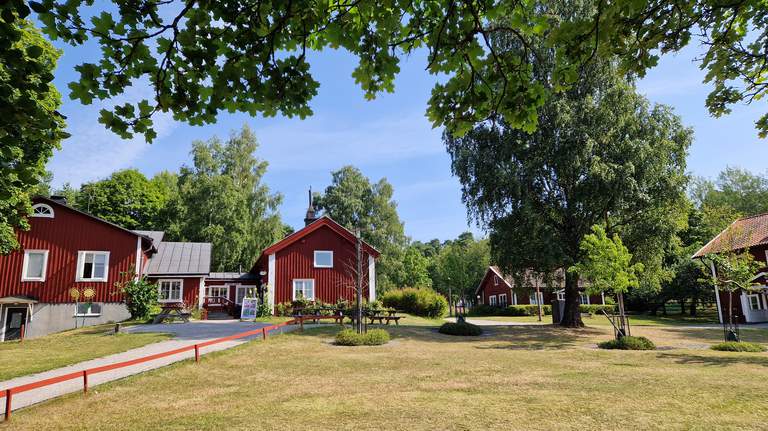 And while I could marvel at how seemingly every spare patch of land between housing blocks has a playground, I couldn't end this guide without mentioning my son's favorite, up at Husby Gård. Husby Gård lies on the edge of Järvafältet just like Akalla By and has a marginally older, yet marginally bigger playground that I'd say is perfect for a three-year-old's adventuring needs. However, it's also great for bringing the grandparents along, with a community art gallery and café that we frequent for their monthly afternoon tea specials. The unlimited scones don't hurt!