Categories:

Activities
Be adventurous in the Stockholm archipelago
Publish date: 24 July 2021
Bare windswept cliffs, bays lined with soft sand, verdant forests, and a beautiful coastline: the unique nature of the archipelago is varied and offers many adventures.
For starters, there are plenty of accessible nature reserves to visit, with hiking opportunities for the experienced wanderer and leisurely stroller alike. Björnö, Tyresta, and Gålö are for example easy to get to, just by local transportation alone. If you're prepared to venture out further still, Grinda, Utö, and Nåttarö have tranquil vistas to enjoy.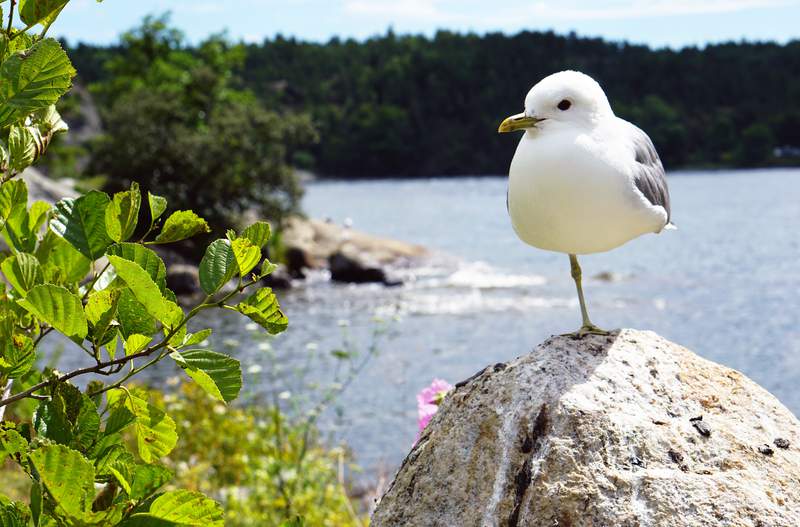 Visit Stockholm
Or maybe you're interested in the archipelago's wildlife? In that case, the island of Landsort might be for you. Having one of Sweden's only three ornithological observatories, the island is a haven for birdwatchers wanting to get a glimpse of the archipelago's birdlife. While a trip to the island takes some planning, there are other ways to get up-close with the animals of the archipelago. Combine a ride on a speedy RIB boat with a seal safari, for example. You might even spot a white-tailed eagle if you're lucky! And if you're an avid fisherman there are plenty of guided fishing tours. Stockholm Fishing, Catch & Relax, JH Fiske, and Henriksson Fiske to name a few.
Adventurous explorers in general, have plenty of activities to choose from. Discover the archipelago with a crew on a sailboat, or kayak from island to island, travel along with one of the area's biking trails, or spend a night in a cottage or under the stars on an island camping site.