Categories:

Activities
15 free activities in Järva
Publish date: 24 January 2023
Looking for budget-friendly activities in the northern Järva area? Here are my best tips for both playful and sporty activities for the whole family.
Järva is a treasure trove of opportunities for residents and visitors alike. When this area was built during the 1960s and 1970's it wasn't just thousands of housing units, but transport links, community spaces, sporting facilities, and shopping centers. Järva is the 101 of urban planning. And as time has continued on those facilities have grown in size, extravagance, and importance. Take for example the development of Kista Galleria into one of Stockholm's premier shopping destinations with the largest food court in the land, the number one meeting point in our community.
One of the lynchpins of the community here is the vast work carried out by different associations (föreningar) that engage the local population.
Föreningslivet, literally meaning "the life of associations", is a key part of Swedish culture. It's a truly big society and many people spend their free time volunteering in sports clubs, culture societies, local scout corps, and so on. Much is said about Sweden being a cold place to live in ways that go beyond the cold winter weather, but it's the great community work that happens that brings the warmth, the connections, and ultimately the friendship between people. These associations make Sweden a welcoming place, and that's particularly true in Järva, where the local community is arguably stronger than anywhere else.
Many of the associations run activities not just for their members, but also for the local communities they serve. This is a list of everything I've seen or know about in Järva that is offered for free to all. Come and enjoy yourself – they will welcome you with open arms!
Family activities and culture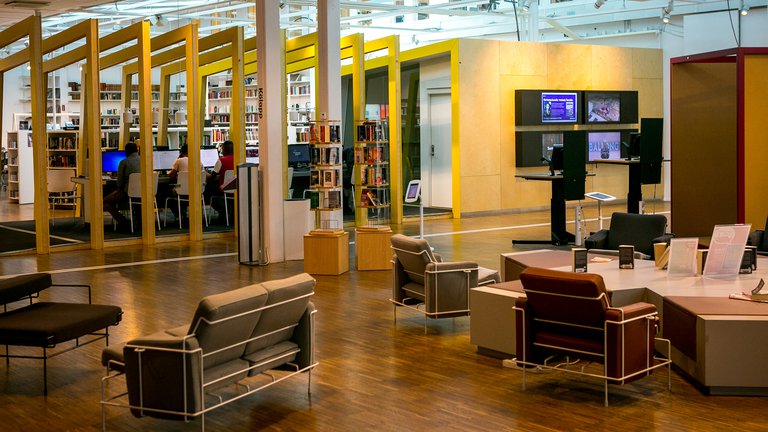 Libraries in Husby, Rinkeby, and Tensta are great places to take shelter from the occasional rain shower. The Tensta library opened in a new location by the main square in the summer of 2022. Don't forget Kista Library, which was voted the world's best library in 2015! Quite a few of the events at the Kista World Music Festival take place in the event space here.
Speaking of libraries: In the spring of 2023, a new type of library is set to open in Järva, a "free-time library". Here you'll be able to borrow outdoor equipment like skis, balls, or social games like the Swedish kubb just like you check out books from a library. No longer do you need to travel with sporting equipment!
Want access to technical equipment to do some electronic DIY or need technical help? KTH's campus (The Royal Institute of Technology) runs Mentorspace, an open-to-all resource in the Electrum building for using 3D printers, soldering irons, and laser cutters. Check with Professor Mark Smith for details to get entry into the building. The only rule is you must offer to help anybody who asks!
If you have kids, check out the organized playgrounds (called parklek in Swedish) in Tensta and Rinkeby. These are staffed playgrounds with a little bit extra provided by the local council (think trikes for small kids and games for older ones, as well as a dedicated indoor space). We have been to Parkleken Rinken in Rinkeby and Parklek Erikslund in Tensta a few times and my 3-year-old approves. On Wednesdays, Erikslund even serves Swedish waffles at a low cost for a little energy boost.
Sports and outdoor activities
Kista Sports Club, based at Akalla By, does a variety of try-out activities. For family activities, they use the big hall at Akalla By to host lunch, followed by a visit to a sporting or cultural destination in the local area, free of charge. Check the website – spaces often get booked up. The Sports Club also has plenty of different sports under its wing, but visitors may be most interested in the groups they have for handball and soccer 'fitness'– free drop-in sessions for all to play casually once a week.
There are plenty of spots for casual soccer, but only one is UEFA-branded; The maxi pitch laid in Lofotenparken was installed in 2017 to coincide with Stockholm's hosting of the UEFA Europa League final.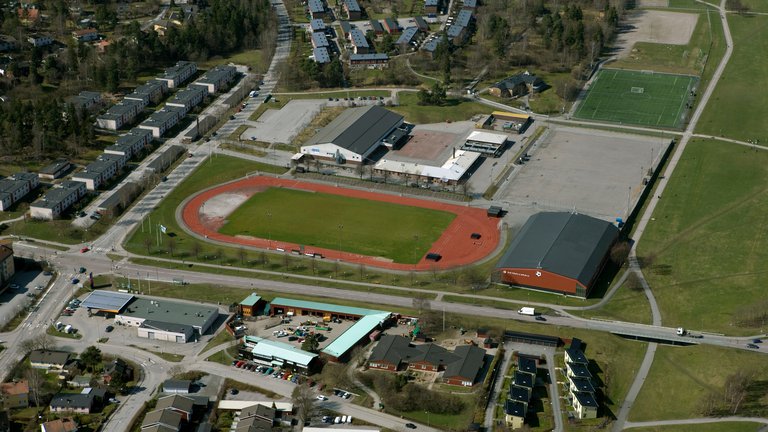 In the winter, they plow a cross-country skiing track onto the athletics track at Spånga idrottsplats. On weekends between 12:00 and 16:00, you can come here and borrow skis and poles for free and have a go at as many laps as you dare. Be warned though – it isn't as easy as it looks! The same organization helps with RinkebyRun, which co-ordinates a weekend running group that starts in Akalla and weaves its way across each local suburb at the speed of the slowest member each Sunday.
There is a wood chip walking route going around Järvafältet in between the wooded sections that exist between the green pastures. Taking this route in the darkness of winter is magical. It is lit the whole way round and it feels like you are in the wilderness through a thick forest despite being about thirty minutes from central Stockholm. Dare you take the detour up the steep banks of Granholmstoppen for the best view of Järva?
The association Ishockey för alla (Ice hockey for everyone) uses Husby ishall as the location for their open-to-all sessions. They book the ice rink during the downtime between hockey practice or figure skating and allow members to skate there for free all year. They also operate a skate rental for anyone lacking equipment.
Take part in Kistaloppet! The 5 km route (shorter for younger children) is organized as well as any race in Sweden and has been free to enter for the past decade! It usually takes place on a Saturday in September with thousands of eager runners showing up at the starting line.
The best place for sledding on a crisp winter's day is in Akalla, immediately behind the bus station by the aptly named Barnkullen (Children's Hill) preschool. The long hill is even floodlit when the winter darkness hits already at 15:00. Trudelutten in Kista is also a popular place for pulkaåkning, as sledding is called in Swedish.