Categories:

Bars & Nightlife
Clubbing in Stockholm – a primer
Publish date: 17 February 2023
Stockholm's bustling and exciting nightlife serves up music, dance, and great parties for all ages and flavors. Experience frantic techno, groovy house, the latest urban beats, or why not sing-along to beloved pop hits?
During the last couple of years, electronic music has grown exponentially in Stockholm. The city has a long and storied history of club music, having been home to superstar DJs and producers for decades. Both in heavier and darker Techno-genres (like Adam Beyer, La Fleur, and Joel Mull), as well as commercially more successful House (like for example Swedish House Mafia, Alesso, and Eric Prydz).
This, together with an innovative and thriving grassroots community of local talent and event organizers (Studio Barnhus, Jenny Olander, Elfenberg, and Ladies Love Hip Hop to name a few), has made Stockholm a great destination to experience club life and electronic music. And every week international DJs make a tour stop here, so there's no shortage of high octane nightclub discoveries to be made whether you visit a club, a large party, or a music festival.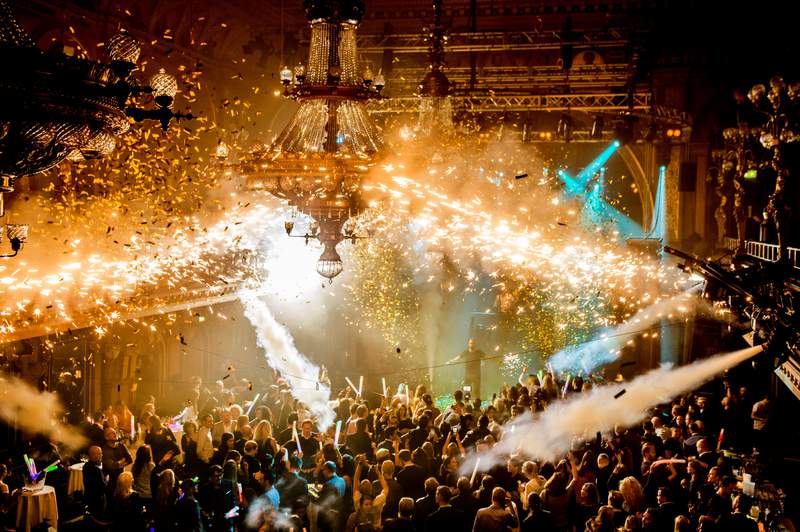 Pax Engström
While some of the city's clubs focus on different genres of electronic music, others serve up Hip Hop, Salsa, or Pop nostalgia. And several of Stockholm's largest clubs, Södra Teatern for example, have multiple dance floors all spinning different kinds of music. Which is another way of saying that the club environment itself is very diverse. From raw concrete and industrial atmosphere at Slakthuset, with walls trembling from deep bass frequencies to cocktails at stylish design clubs like Sturecompagniet. And if you're up for something fancier still, why not spend the evening under the chandeliers at one of Stockholm's entertainment institutions? Venerable nightclubs like Berns have welcomed partygoers for over 100 years.
You're not doing Stockholm's nightlife justice if you don't mention the city's summer clubs. Longer and brighter evenings, with balmy weather, make the club scene kick into another gear and truly blossom out with dancefloors under the stars at rooftops and outdoor clubs like Trädgården. More often than not, festive summer nights end with a cool after-hours swim and a lovely walk home in the sunrise.
Last but not least, the subway in Stockholm operates 24/7 during weekends, and there are many night busses to choose from. And anyone in need of a hearty meal after a long night has plenty of brunch cafés to choose from. So, welcome to dance away the night in Stockholm!
Five nightclubs not-to-miss
Berns – Storied entertainment palace in central Stockholm. Opened its doors in the late 19th century. Has several smaller clubs and dance floors under the same roof, playing different kinds of music.
Slakthuset – Slaughterhouse-turned-nightclub in Stockholm's former meat-packing district. A rough and industrial atmosphere with an emphasis on electronic music. But occasionally has clubs in other genres as well.
Sturecompagniet – One of Sweden's most famous nightclubs, located on Stureplan. Serves up a great atmosphere and electronic music.
Södra Teatern – Another club institution steeped in history. Several floors, playing different music genres in a historic setting.
Trädgården – The city's largest summer club. An inclusive place where everyone will have a great time. Experience sweaty urban beats, pulsating techno, and great daytime parties.