Categories:

Shopping
My favorite shops on Södermalm
Publish date: 17 February 2023
Both well-established international retailers and unique hole-in-the-wall shops. Simply put, Stockholm is a great city for shopping.
Maybe it's because its design -and fashion boutiques align with my taste and sensibilities, but Stockholm is a fantastic place for shopping, and many of them are located in the trendy Södermalm boroughs. For me, as a Södermalm-native, there's seldom any need to travel outside of the district. There's everything I need here, from shops for everyday necessities to design -and fashion shops.
To be clear though, I'm not an extreme shopper. My apartment is small and has limited space, so I try not to overindulge and buy stuff I don't need. And if I do buy something new, something else must go. When I do shop though, I rarely get something straight off of the internet. If it's clothes or furniture, even something as small as a lamp, I want to touch it a see it with my own eyes first. In other words, I don't mind a casual stroll in my favorite shops, maybe just to get some inspiration or to see if anything new has hit the shelves.
One of my favorite shops is Grandpa on Södermannagatan. Grandpa stocks mostly clothes and shoes, but has a selection of interior design and accessories as well. Overall I think they have an excellent assortment of stuff. Every time I pop by it's like someone has curated a selection for me. All I need to do is to pick what I need. Next door you'll find L:A Bruket, a company that was founded on the Swedish west coast a started out by making artisan soap. Today they've branched out into skin lotions, shampoo, conditioner, and even detergent. Everything is made from natural and sustainable ingredients, which makes it good for the environment and your skin.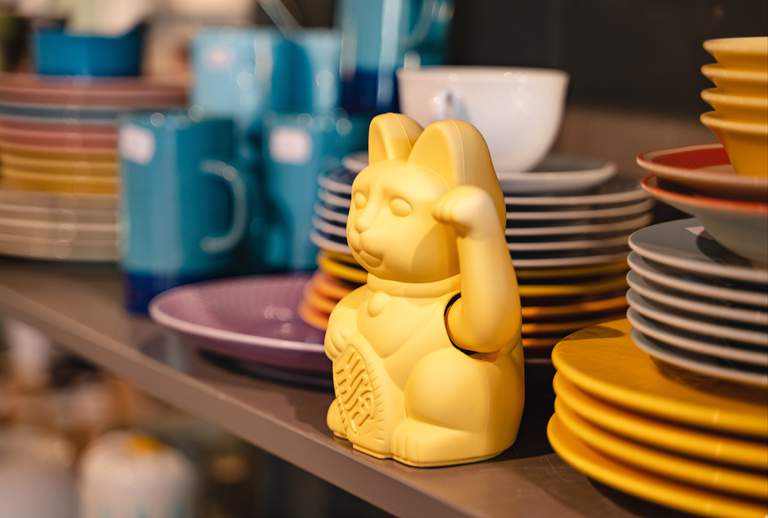 Just a stone's throw away, on Åsögatan, you'll find Esteriör. This boutique is a cornucopia of cool design with lamps, porcelain, some furniture, scented candles, and even flowers. I think they have great taste and seem to select items with great care. And just a short walk from here is another nice shop for interior design, Tambur. Tambur has a great selection of household must-haves like towels, pillows, bed sheets and linen, cutlery, porcelain, and much more. For example, I discovered that they stock Lilien, an Austrian porcelain brand, which I've only come across in Vienna before.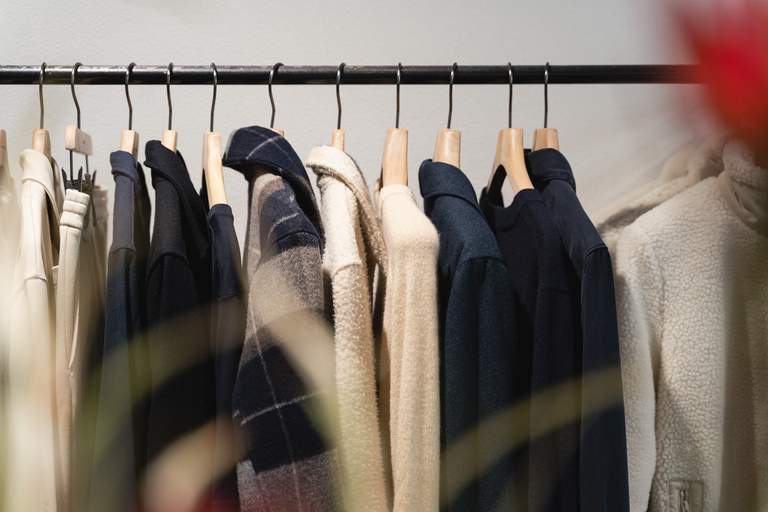 Leaving Tambur, you'll see Nytorgsgatan going south, just in front of you. Follow it, passing Axel Landquist's park on your right. At the corner of Nytorgsgatan and Åsögatan, in a residential building from the '30s, you'll find Acne Studios' Södermalm location. Acne is probably one of Sweden's internationally most recognized fashion brands. It's exclusive and a little on the expensive side, but they have some high-quality designs. And just next door is A Day's March, another Swedish brand with clean and simple designs that is essential if you want to complete the Södermalm-look! Take a couple of steps more and you're standing in front of Pärlans Konfektyr. Pärlans makes delicious fudge sweets according to old methods and recipes and fits right in on this lovely stretch of Nytorgsgatan.
Lastly, I actually need to take a detour from Södermalm to Norrmalm's square in central Stockholm. Here you'll find the flagship store of another Swedish brand, Asket, that makes and sells simple and timeless designs; t-shirts, jeans, chinos, sweatshirts, and so on. Key to their ethos is sustainability and transparency. The production chain of every garment is explained, where the thread and buttons are sourced and the factories located, and they are very open about the pricing and why they set the prices they do. It might be a little expensive, but everything I've bought here has been comfortable and fitted perfectly.