Categories:

Excursions
Spend a night or two in the Stockholm archipelago
Publish date: 2 June 2021
Not content with just a day trip to the islands of the Stockholm archipelago? Here are some places to spend the night and continue with your exploration when you wake up!
With over 30,000 islands and islets to explore, just one day in the Stockholm archipelago might not be enough. Luckily there are many cozy hotels, hostels, camping and glamping sites to spend the night. You'll find comfortable accommodation in picturesque seaside hamlets, as well as cottages on remote islands perfect for DIY travelers. Here are some suggestions!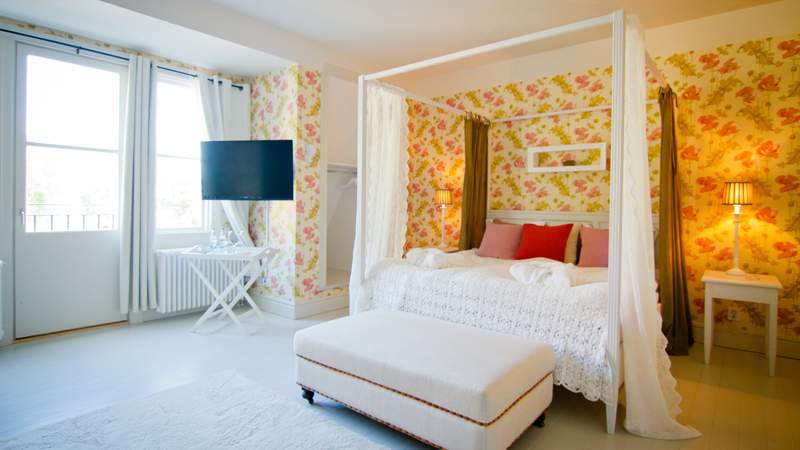 Fredriksborgs Hotell
At the time of its construction, 1735, Fredriksborg was Sweden's strongest and most modern military fortress. With its 40 canons, barracks with lodgings for some 2000 men, and a strategic placement by the Oxdjupet inlet it guarded Stockholm against invaders coming by sea. Roughly 100 years later, the fortress had fallen into disrepair, and parts of it had been dismantled to become building blocks for the new Vaxholmen fortress. Large parts of Fredriksborg were preserved though, and today the old battlement serves as a grandiose yet personal summer hotel. Guests take up residence in the former officers' barracks and are welcome to book a guided tour of the old guard tower.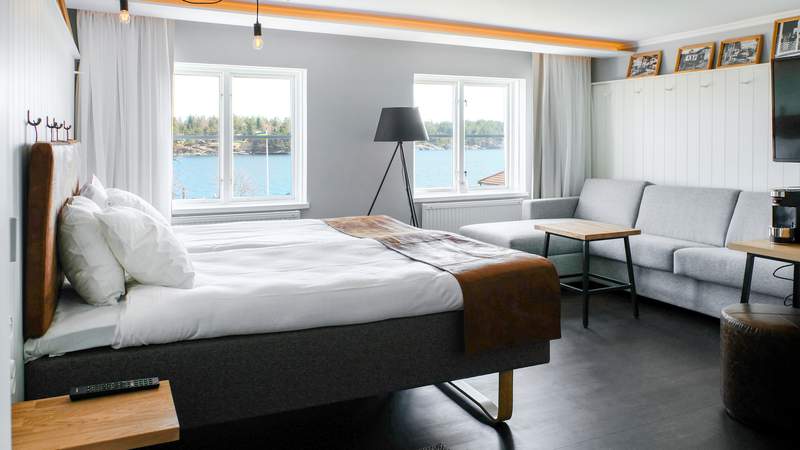 Furusund Värdshus
Mentions of the island of Furusund can be found in historical texts dating as far back as the 13th century. The strait off its coast was, and still is, one of the Stockholm archipelago's most important thoroughfares. During the 19th century, Furusund was an internationally renowned summer resort and a popular hideaway for actors, authors, and artists. The island's inn, Furusund Värdshus, is located in the former custom offices and has both a spa and a guest harbor for visitors coming by boat.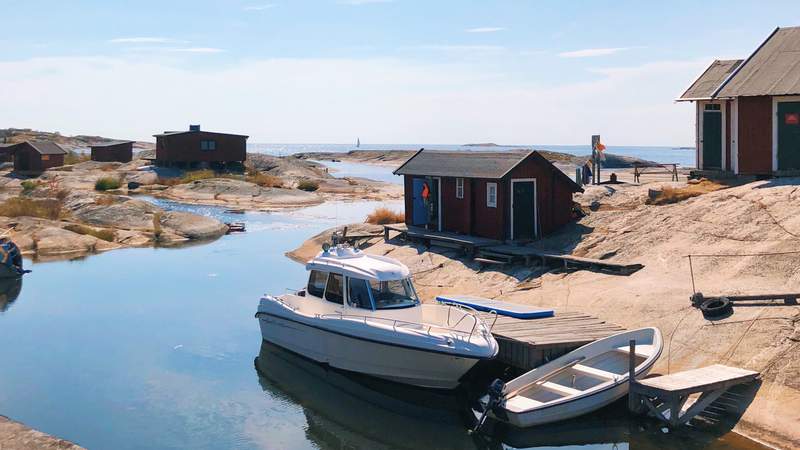 Visit Stockholm
The remote group of islands known as Huvudskär is located on the southern edge of the Stockholm archipelago; past them, you'll find nothing but the open sea. A trip to such an isolated destination requires quite a bit of planning since there are no regular commuter ferries stopping here. You either get to Huvudskär with a boat taxi from Dalarö, with your own boat or not at all. The trip is well worth the hassle, especially if you're truly looking to escape the urban jungle for a couple of days. Huvudskär offers serene nature and beautiful views of the Baltic Sea. Accommodation can be booked either at the island's hostel, or the former pilot house-now-turned-summer-cottage.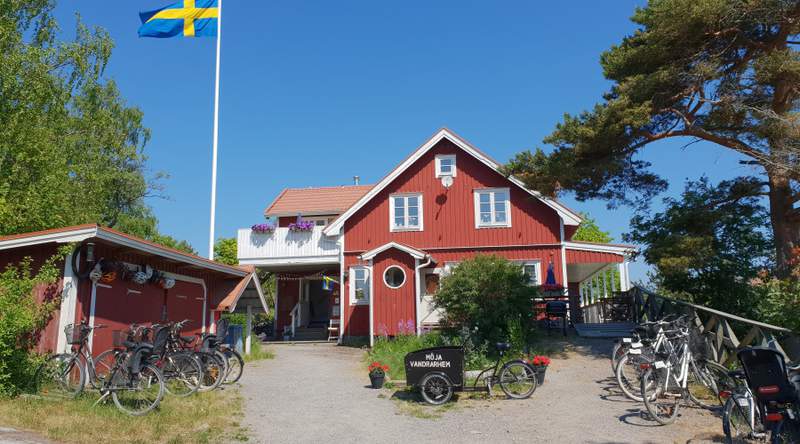 Möja Vandrarhem
Family-owned Möja Vandrarhem is a cozy self-service hostel, housed in a former postal office. Guests cook their own meals in the kitchen and need to bring bed sheets and pillowcases (although these can be rented on-site). But since Möja is an all-year-round kind of island, with many permanent residents, you'll find cafés, restaurants, and small island boutiques just around the corner. Elsewhere too there's plenty to see and do on Möja. You'll find several sunny beaches, beautiful hiking trails, and small museums to explore.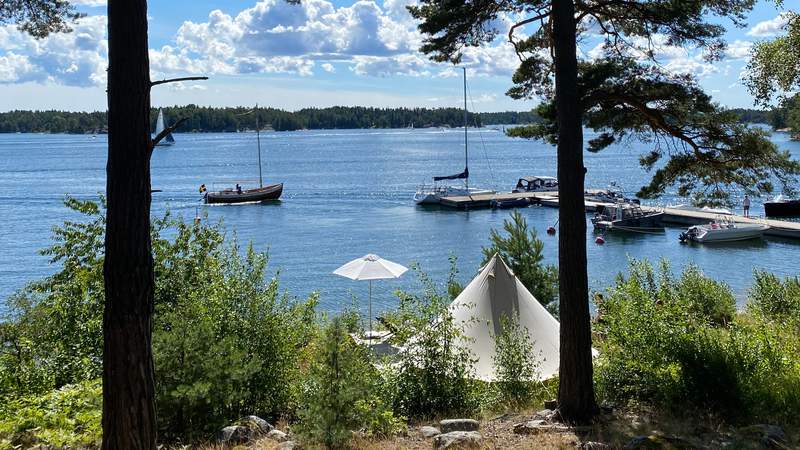 Visit Stockholm
Svartsö Logi offers seaside glamping which, if you're unfamiliar with the term, is basically a luxurious form of camping. You'll still get the experience of living close to nature under a canvas, hearing the sounds of the sea and forest as you wake up. But the tent itself, standing on a sundeck, is outfitted with comfortable beds, furniture, and an electric fireplace to keep you warm at night.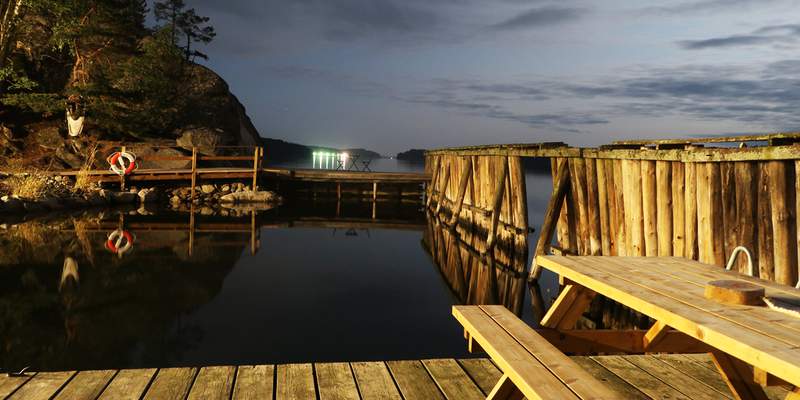 Sälstationen på Gålö
During World War II Gålö was the site of top-secret Navy experiments, codenamed Operation Palmen, involving grey seals trained to find U-boats and torpedoes in the murky waters of the Baltic. Although the seals were surprisingly cooperative during training, their deployments into battle proved unsuccessful. And as costs for the program mounted up, the Swedish Navy put it on ice in 1943. The now-declassified military installation has been turned into cabins for rent, with a glamping site also on the island. Besides fascinating guided tours of the old installation, there are several beaches and a nature reserve to visit on the island.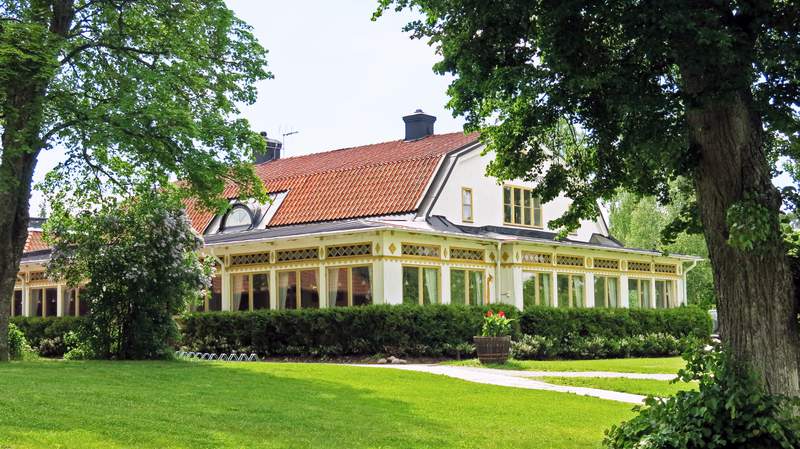 Skärgårdsstiftelsen / Christoffer Thuresson Björn
When Ernst Wilhelm Lewin bought Utö in the late 19th century, the run-down mining colony didn't have much going for it. In just a few years the wealthy businessman had turned the island into a summer paradise and resort, especially popular amongst the it-crowd. Celebrities like August Strindberg, Greta Garbo, and Anders Zorn went here to enjoy the beaches, bask in the sun, and stsy at the island's cozy Inn. The inn is still there to this day, although you don't have to be a beloved actress or artist to receive a warm welcome.