Categories:

Tourist attractions
Find the light in winter Stockholm
Publish date: 14 December 2021
Bright lights, sweet smells, and snow-covered archipelago surroundings. Here are our best tips for a Christmas in Stockholm.
ArkDes is currently closed due to renovations. The museum is scheduled to open again in January 2024. More info on the museum's website.
We're both crazy for Christmas and have been Christmas-decorating our home as long as we've known each other. When we first met there was some trepidation. We were both thinking that compromises would have to be made come Christmas time. Maybe tone down the decorating, or have an X-mas-free room or two. As it turned out, we share a love of all things Christmas and decided to go all-in on the decorations!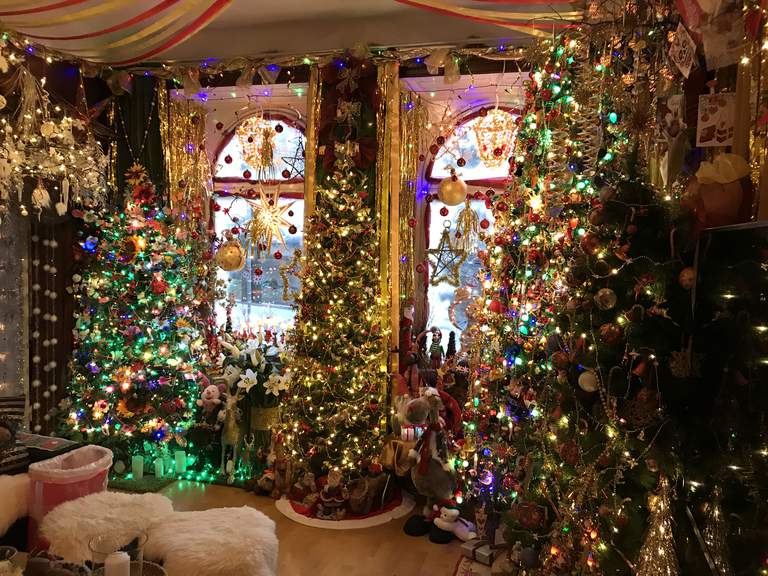 The first couple of years it was an annual tradition and basically, we just added new decorations wherever there was room. As the number of lights and decorations grew, we discovered that it actually takes some planning, and a lot of time – 10-12 weeks of work – to get our apartment ready for Christmas. So, after the 2004's holidays, we put our tradition on ice. In 2011 we started over, this time with even more lights and decoration, and decided to make it a bi-annual tradition in 2013. And since then, we're not the only ones going all-in on Christmas in the neighborhood. Our friends living at Fridhemsplan have started to decorate their balcony to its breaking point. And every year their neighbors are invited to the festive lightning of the annual "julballe".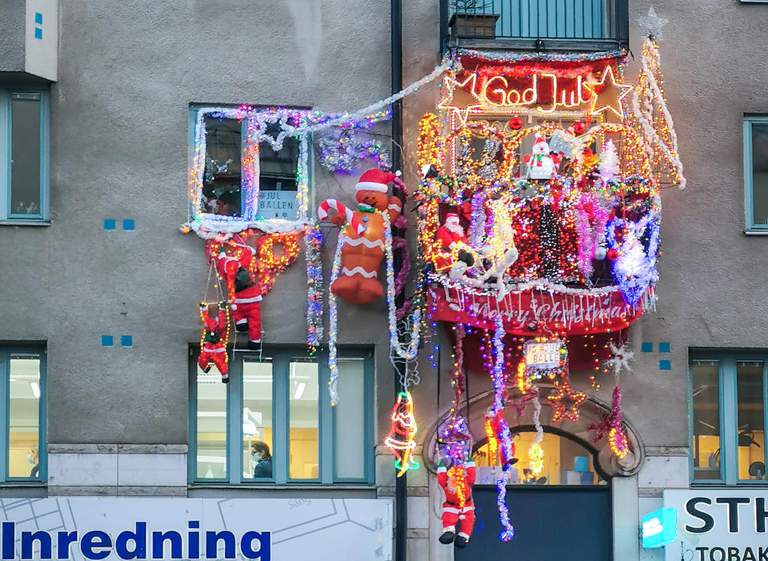 "Why all these lights?", you might ask. Well, for us, Christmas is about wonderful, homey aromas – like gingerbread cookies, saffron, and cinnamon – but also everyday glamour with glitz and gold. And naturally, warm, bright, lights. Because who doesn't want to cozy up their home with lights and decorations, in the middle of Stockholm's darkest moth? Even the straightest guy will hang a sparkling silver star in his window.
So, with that in mind, our best Christmas tip is to take a relaxing walk and look at all the wonderful lights and holiday displays in Stockholm's shops. Every year, the city of Stockholm puts up wonderful light installations all over central Stockholm in whats is called #stockholmsjul. #stockholmsjul has a handy map on their website, for anyone that wants to see all the Christmas lights. But first, we suggest that you warm yourself with something to drink at a Christmassy bar or restaurant. For example at Peppar, a classic bar in Vasastan. Peppar's interior design is best described as charmingly overindulgent, and during December this translates into a Christmas-themed extraordinaire.
Once you're warmed up and ready to go you should definitely stop by Nordiska Kompaniet department store. Their Christmas dioramas are a Stockholm tradition. Preferably when the sun has set and after business hours, to avoid large crowds. While you're in the neighborhood you might want to take a short walk to the Kungsträdgården ice rink, for some ice skating fun. No skates? No problem. You can actually rent a pair on-site. If ice skating is not your thing, winter Stockholm offers lots of other fun outdoor activities. Why not grab a sled for some downhill sledding? Our favorite spot is in Kronoberg Park, with many slopes for both young and old, daredevils and cautious sledders alike.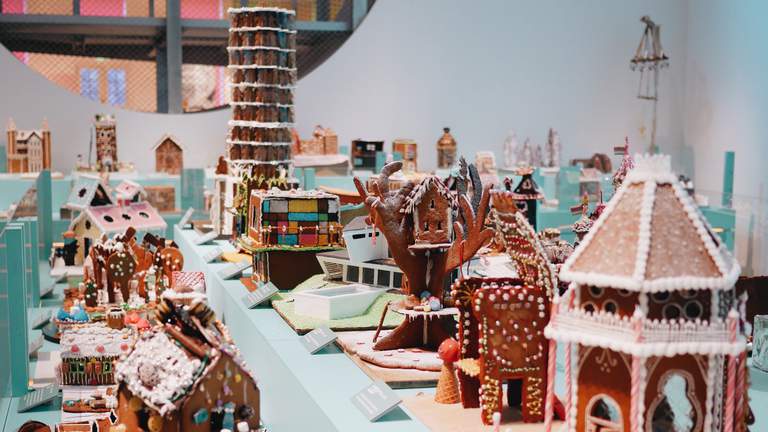 Other not-to-miss attractions during winter are all the Christmas markets around town. They start to pop up all around Stockholm in late November, and if you keep your eyes peeled you'll likely discover one in your area. Two classics are the Christmas markets in Skansen and on Stortorget in the Old Town. The Old Town cozy Christmas atmosphere makes it a great place for a stroll. And if you'd rather stay indoors we suggest the annual gingerbread house exhibition at ArkDes. See all the amazing edible constructions and vote on which should be crowned best-in-show. And don't forget to stop by the museum shop. In what is a common thread running through Stockholm's museum gift shops, it's a great place to find cool and unusual Christmas presents.
Don't forget that Christmas also is a time for rest and relaxation. To wind down and just spend time with your near and dear ones. For example, you could opt-out of the added stress of preparing a Christmas feast and eat a delicious restaurant dinner instead. If you simply just have to eat traditional Swedish holiday food, and not just any restaurant dinner, you have lots of options. Stallmästaregården consistently serves one of Stockholm's best Christmas buffets. And just a short walk further north, along the shores of Brunnsviken Lake, you'll find Radisson Royal Park Haga. Great food, and a lovely place to have a wintertime outdoor drink by one of the bonfires in front of the hotel. Celebrity Chef Niklas Ekstedt's Christmas buffet is another marvelous experience. In 2021 he moved his Christmas venture from the National Archives to Norra Latin high school where he hosts over 37 000 diners throughout December. Further away from central Stockholm, in the suburb of Rinkeby, you'll find Östergårds. The former estate-turned-conference-center has a phenomenal Christmas serving, with mini-size versions of traditional holiday dishes.
We've previously written about our favorite archipelago boat tours, and don't mind doing it again. Seeing the stars reflected in the wintery waters and snow-covered islets of the archipelago is a magical experience. Furthermore, it's easily combined with a Christmas dinner. Both Strömma has seasonal Christmas dinner cruises, for example.
And before we forget, lacking a solid playlist of holiday music? Don't hesitate to check out our own and get into the spirit of Christmas!