Categories:

Tourist attractions
Things to do on Kungsholmen
Publish date: 28 December 2022
The residential district of Kungsholmen offers great architecture and popular parks. It's also home to one of the defining features of Stockholm's skyline; The City Hall.
Kungsholmen is primarily a residential island, where you'll have a great opportunity to mix with the locals. Lots of lively restaurants, bars, and cafés are found here, especially along Hantverkarhgatan and Fleminggatan. It's also in this area of the island – the southeast parts – that you'll find its most prominent buildings, like the Stockholm District Court, the headquarters of the Swedish Police, and the City Archive. The most famous though is without a doubt the City Hall. Completed in 1911 it's become a defining feature of Stockholm's skyline, as well as a prime example of Swedish Grace architecture. The 106 meters tall (almost 3048 feet) tower offers a great panoramic view of Stockholm and is open to visitors during the summer. The City Hall also hosts the annual Nobel banquet in "The Blue Hall".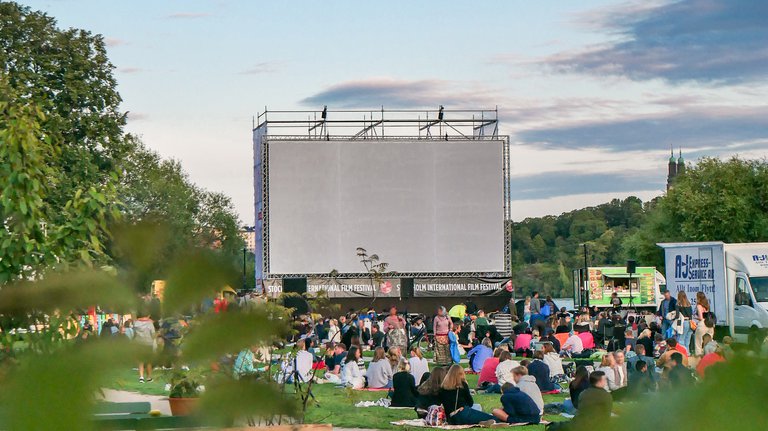 From here anyone up for a walk has a lovely promenade ahead of them, along the shores och Norr Mälarstrand with a great view of Lake Mälaren and Södermalm on the other side. At the end of this avenue is one of Stockholm's most beloved parks. Rålambshåvsparken, also called Rålis, features a skatepark, playgrounds, an amphitheater, a basket court, and large open areas perfect for a picnic. Located in the park is also Boulebar Rålambshov; a summer-open bar, bistro, and petanque court. Boulebar also has a year-round indoor location on Kungsholmen, close to the Rådhuset metro station.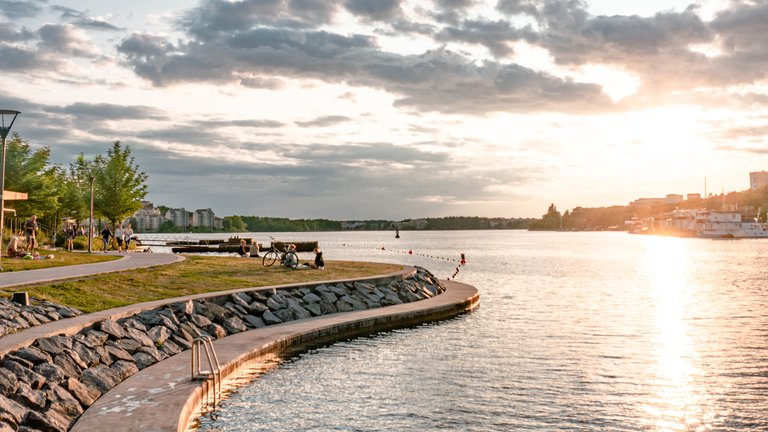 Kronobergsparken and Hornsbergsparkens strandpark are two more nice parks on Kungsholmen. Kronobergsparken is perfect for some mid-day exercise or an open-air takeaway lunch, with its central location. Hornsbergsparken on the other hand is a popular swimming area during the summer months. The park was finished in 2012 and received Architects Sweden's Sienna-award.