Categories:

Attractions
Discover Scandinavian design through the hotels of Stockholm
Publish date: 4 March 2021
Want to spend your Stockholm-nights in an atmosphere imbued with Scandinavian design? Here are some suggestions.
Historically they've been associated with clean designs, bordering on minimalistic, utilizing natural material like wood and concrete, and with a clear focus on functionality over form. Rooms are typically painted in white or off-white colors, to highlight beautiful furniture and design elements and make rooms feel more spacious and open with the aid of natural light. The latter is a big plus in a part of the world where daylight is often in short supply. Swedish design doesn't exist in a vacuum though and has changed considerably in recent years. The use of vivid and contrasting colors and shapes has become more frequent. And the use of sustainable materials is now commonplace.
Many hotels in Stockholm have taken this philosophy to heart. Whether you simply can't get enough of Swedish functional design and furniture classics or are curious about current trends and innovative solutions, there's a perfect room waiting for you. Here are some suggestions!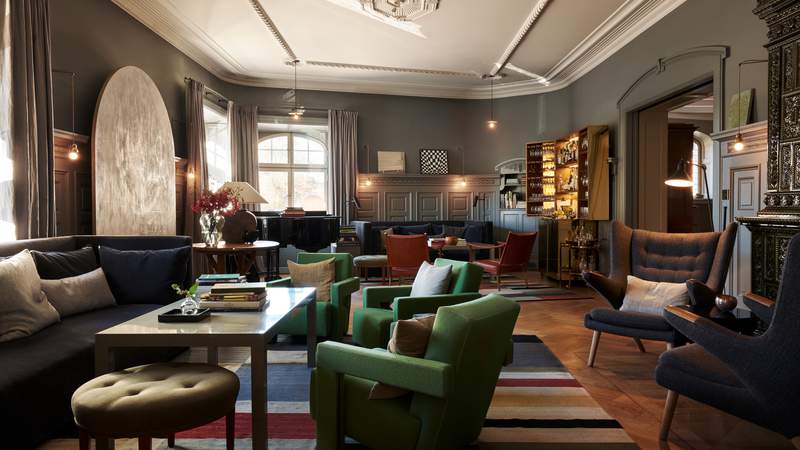 Magnus Mårding
Situated in an old townhouse in central Stockholm, Ett Hem is a small and cozy luxury hotel. The interior design by Ilse Crawford draws inspiration from both Swedish national romanticism and contemporary 20th-century design. With only 12 rooms and a restaurant that's more of a large dining room, the hotel feels like a meticulously designed exclusive communal living space. This is hardly by coincidence, considering "Ett Hem" literally means "a home" in Swedish.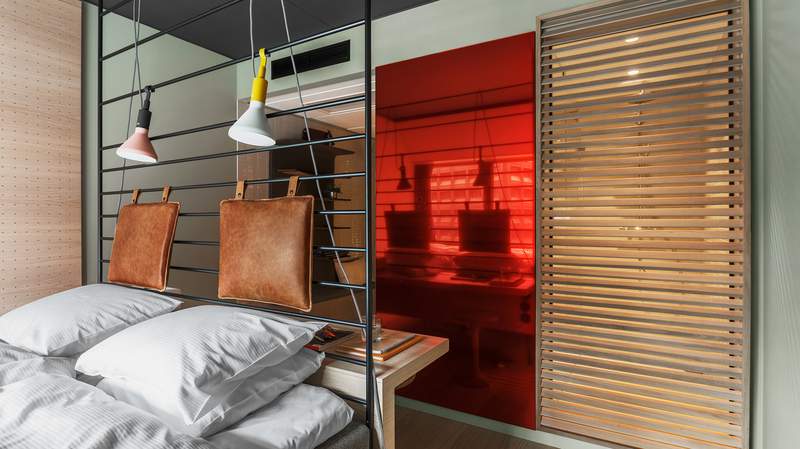 Nordic Choice Hotels & Resorts
Until fairly recently, Brunkebergstorg was defined by the imposing structure of the Swedish Central Bank standing guard over the square. HOBO Hotel is part of a new wave of hotels and restaurants livening up a central location, making it more than a waystation between Kungsträdgården and Sergels Torg. HOBO's interior incorporates the more laidback everyday elements of Scandinavian design, framed by brutalist concrete. The hotel's rooftop restaurant and bar TAK is a popular summer hangout and a great place to get a bird's-eye view of downtown Stockholm.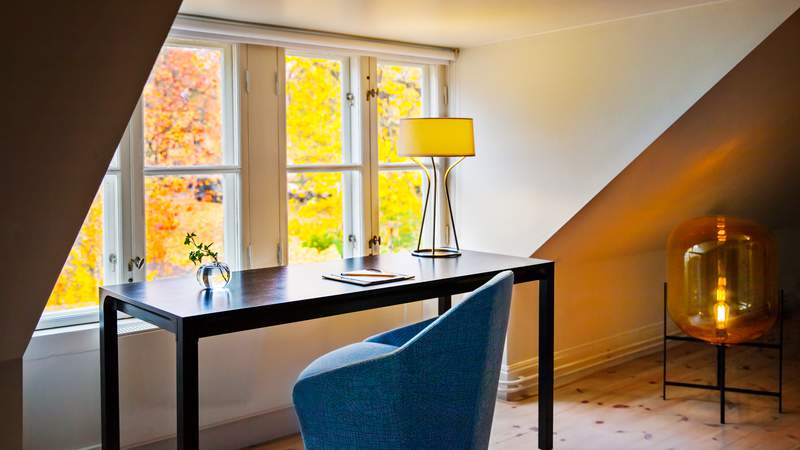 Beatrice Graalheim
"Långa Raden" – the 18th-century buildings where Hotel Skeppsholmen is housed – was originally built as barracks for H.M Charles XII elite troops. Since 2009 they've been turned into a design hotel, seamlessly mixing 300-year-old architecture with modern design elements. You'll also find materials and details repurposed from other old buildings and ruins in Sweden, that for some reason or another have been abandoned.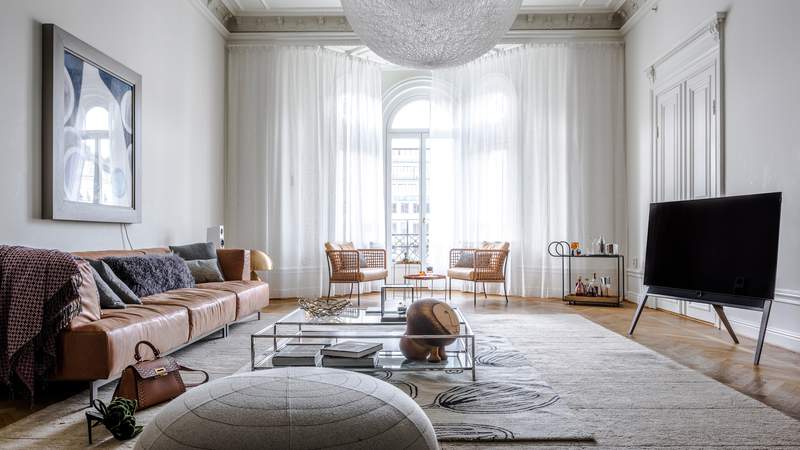 Peo Bengtsson
Nobis Hotel at Norrmalmstorg welcomed its first guests in 2010, with an interior design that blends contemporary luxury and classical elegance. The hotel lounge and bar is a popular hangout, renowned for its cocktails. The building itself, Skavelberget mindre 9, has a long and storied history. At the end of the 19th century, it was the site of a trendy restaurant, Jones Café. Young bon vivants flocked here, keen to mingle and sample the latest culinary trend: barbecue (the colloquial term for a BBQ hipster was "grilljanne"). Almost a century later, in 1974, the restaurant-turned-bank office was the site of the infamous Norrmalmstorg robbery where the term "Stockholm syndrome" was coined.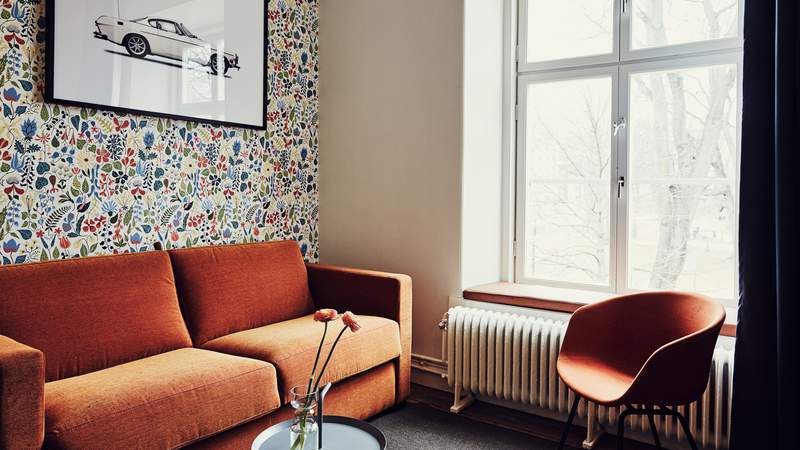 NOFO Hotel
Much like the Södermalm neighborhood where it's situated, NOFO Hotel is an eclectic and diverse place, something that's apparent in its interior design. Every room is unique with a different vibe and concept. You'll find examples of Swedish design stalwarts, like String shelves or Berså wallpaper, in the hotel's Scandinavian rooms. But if you're more comfortable with French 19th-century glamour, a night in one of the La Belle Epoque rooms might be more to your liking.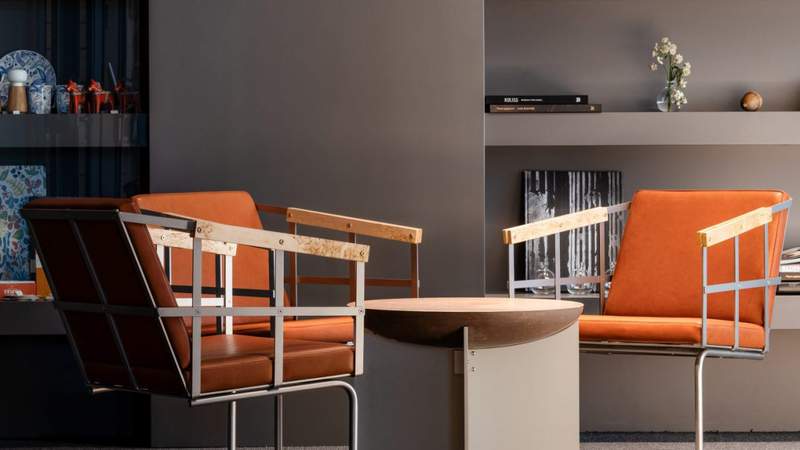 Nordic Choice Hotels & Resorts
After a series of renovations, Nordic Light Hotel reopened in early 2018. Still located just a stone's throw from the central station, Scandinavian design philosophy runs like a common thread through its 159 rooms and ten suites. The new interior decor is the result of a collaboration with 10 designers who were given the task of interpreting and distilling typical Scandinavian design.
Radisson Collection Strand Hotel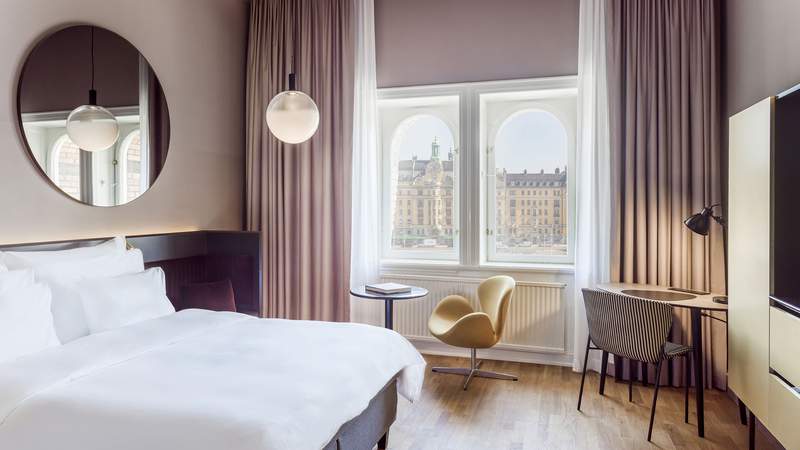 Radisson Hotel Group
Radisson Collection Strand Hotel was built in preparation for the Stockholm Olympic Games in 1912 (then known only as "Strand Hotell") in the former warehouse of metal powder manufacturer Höganäs AB. Pretty soon the central waterfront location became a regular haunt for a veritable who's who of the Swedish entertainment industry. It's said to have been both Greta Garbo and Ingrid Bergman's favorite hotel. In more recent times it's been visited by Frank Sinatra, Lady Gaga, and Zara Larsson. In 2017-2018 the hotel underwent a renovation, from top to bottom, and was modernized with contemporary Scandinavian interior design.