Categories:

Your life in Stockholm
Great places to live in the Stockholm region
Publish date: 21 March 2022
Looking for a change of scenery? We talk to people who've made the decision to swap bright lights for a more natural pace to life in the regions around the city.
"We live on an old farm, about 30 minutes north of Köping, and 90 minutes or so from Stockholm by train or car," says landscape architect, Joshua Bender, originally from Wichita, Kansas. "We had snow on the ground for about two months this winter, and we could ski right from our front door, out into the forest. So we're outside a lot. That's something that I don't think you can get in big towns. That's something that's very precious about where we live."
Many international newcomers to Sweden have a very focused view of their new home. It's all about immersing themselves in the throb and sparkle of the capital city, Stockholm; cross-country skiing from the doorstep of their rural farmhouse, just 90 minutes away from the busy capital, rarely even registers.
However, the coronavirus pandemic, and the corresponding surge in remote working, has changed many people's perceptions of what represents the good life in Sweden.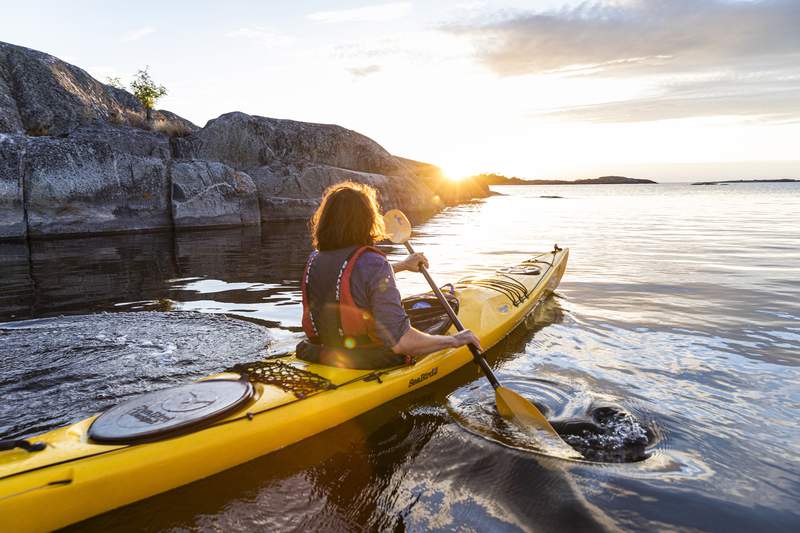 Henrik Trygg
A workplace shift
With the introduction of pandemic restrictions, many companies such as Spotify and Storytel have switched almost entirely to remote work, and around a fifth of Sweden's five million workers are more than likely to continue working from home even after the pandemic is over, according to a study by the European Institute for Behavioural Analysis and the universities of Gothenburg and Lund.
The pandemic has also led to increased demand for detached homes in Sweden. Swedish estate agents talk of a 'pandemic effect', which has meant that the price of larger detached houses and country cottages (or "stugor") has risen faster than the price of apartments.
An increase in home-working, they argue, has meant that people have begun to value that extra living space more than a shorter commute to work. The price of detached houses rose by 13 percent in 2020, while the price of apartments rose by 7 percent. Some 57,000 detached houses were sold in 2020, 1,000 more than the previous year.
According to Tobias Gillberg, the Head of Business Development for Arboga, another municipality just 90 minutes away from Stockholm, very few houses in Arboga cost more than 2 million kroner (€268,000). "Compared to Stockholm, you can buy an entire block here for the same price as one house," says Tobias.
Those coming from larger international capitals may even find that their commute to work from cities like Arboga or Köping – when they have to go in, that is – remains somewhat comparable. 
Culture in the countryside
Also, away from the big cities, Sweden is hardly a cultural desert. Gillberg points to the city centre of Arboga as a good example. "Arboga is one of Sweden's oldest cities – it's actually medieval and it's been inhabited since around 900," he says. "In August we celebrate the old medieval days with markets and tournaments, and we also have Jädersbruk, an arts centre situated in the old arms manufacturing compound, and we also have Sweden's oldest canal, the Hjälmare. We even have a beach!"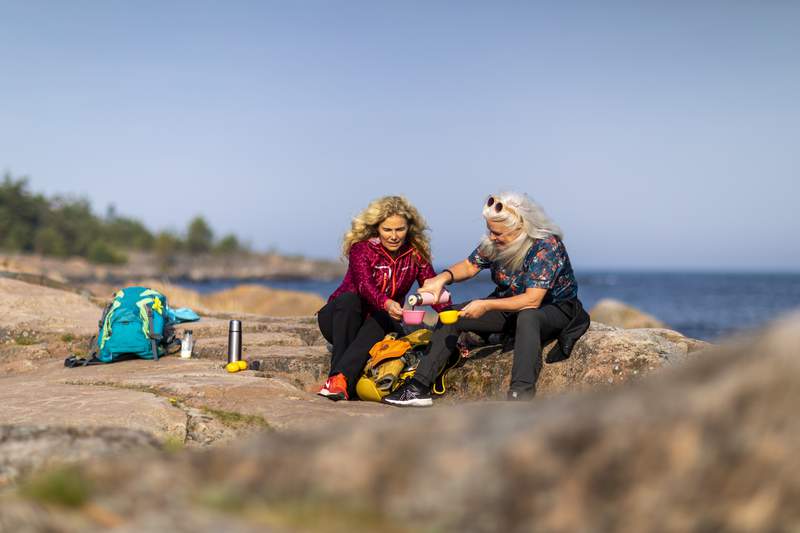 Henrik Trygg
But it's not just about house prices and historic city centres, according to Joshua. "Of course the house prices in the more rural areas are way cheaper than in the cities – very little of your salary is going to be going on housing," he says.
"But, more importantly, the quality of life is better here in rural Sweden than in my old home town in the United States," he says. "I work until five in the afternoon and then I go home and I'm with my kids and my family. Sometimes I have to work a little late, but it's not very often. In America, I always worked on Saturdays and sometimes I was in on Sundays – that really wasn't a great work-life balance."
According to Joshua, there was almost a 'culture of shame' in the United States associated with taking vacations. "Most American employees only get two weeks vacation a year. And very few will actually take even that small amount, because they're scared of what their boss or other colleagues might say. In Sweden, it's the other way around. You get nagged to take your full allowance of vacation."
A place to call home
"Rural Sweden is also a very good place to raise a family," says Joshua. "We have three children and I have been at home with them for a total of 21 months, because of the generous parental leave in Sweden. That's an opportunity that we would have never had in the United States."
"We have a daycare centre that's about six kilometers away," says Joshua. "It's on the way to work so I can drop the kids off and I can pick them up after work. And there's not a whole lot more that you need to do as a parent. You need to go to work, make some money and you need to take care of your house and your kids. That's it. It's a simple life."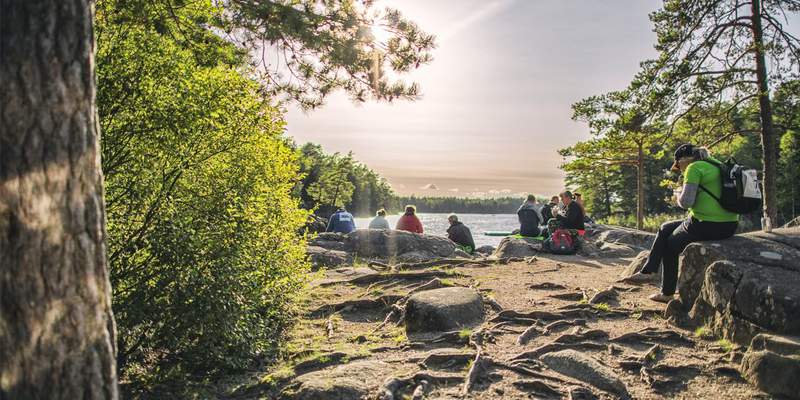 Fanny Hornwall/Visit Roslagen
It's the outdoor life that has most entranced Joshua, though. "We only have around one hectare around our house but, thanks to allemansrätten, we can go way out in the forest. We pick berries and hunt for mushrooms and ride horses, play peek-a-boo, have picnics and grill burgers and hot dogs at all times of the year. We're outside a lot."
Don't worry about the language barrier either – English can be, and is spoken widely across the country. As Tobias Gillberg of Arboga municipality says, "Most Swedes speak English very well. And in a town such as Arboga you can get lots of help and information from the municipality. It is easy to find help in friendly small towns."