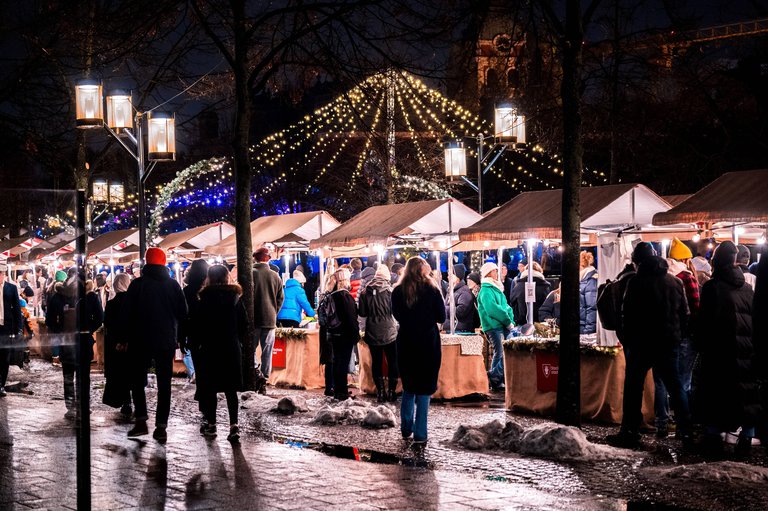 Christmas Market by Stockholms High-Schoolers 2023
Categories :
Christmas & New Year's Eve • Eat & Drink • Family
Error iconThe event date has passed
Find the smartest presents and unique craftsmanship of Christmas. Shop directly from our secondary high school students from the city's many high schools, who have founded their own companies and created their very own products, ranging from foodstuffs to fashion and design pieces.
At 14:00, an award ceremony will be held in the competitions "Christmas gift of the year" and "Christmas retailer of the year". Emilia Bjuggren, Commissioner for Education, will award prizes to the winning students.
Kungsträdgården
Kungsträdgården
Jussi Björlings allé