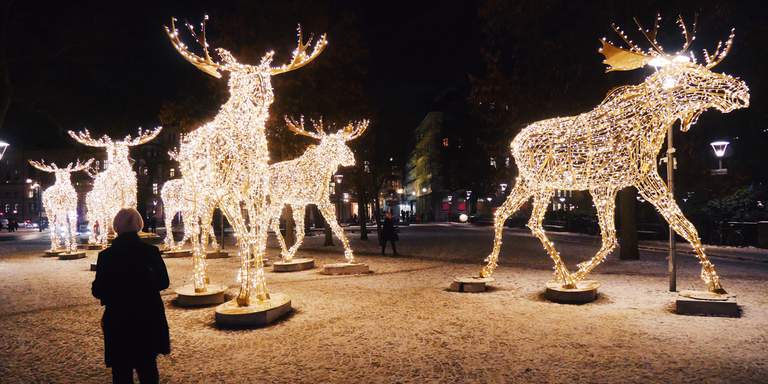 #Stockholmsjul Christmas Lights
Categories :
Exhibitions • Family • Festivals
#Stockholmsjul decorates over 40 streets and squares in Stockholm City with one million LED lights.
Swedish Christmas traditions are displayed in a modern style, such as moose, cones, deer, spruces, reindeer, angels, and a giant mistletoe. On the website, you can download a map of the Christmas light walks.
All dates
10 Dec — 15 Jan 2024
Date
Time
10 December
11 December
12 December
Kungsträdgården
Jussi Björlings allé
Stockholm
Sweden