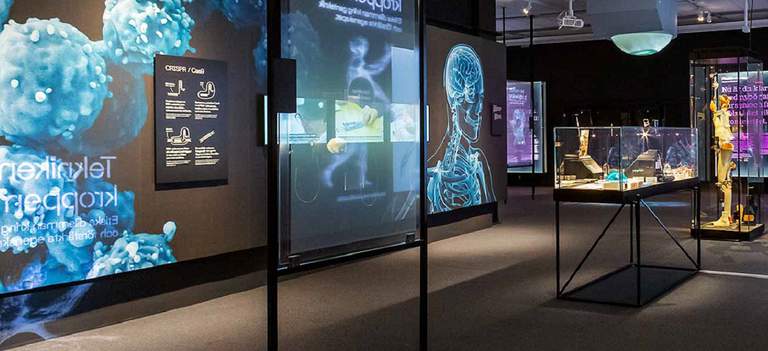 Digital Audio tour: Hyper Human
Categories :
Digital • Exhibitions • Guided tours
What happens when technology makes it possible for us to design our children using genome editing? Where is the distinction between man and machine when we are able to enhance and replace body parts? Explore these questions and more in a digital audio tour of the 'Hyper Human'-exhibition. The audio tour is available in English and Swedish.
Tekniska museet
Tekniska museet
Museivägen
Stockholm
Sweden