Categories:

Your life in Stockholm
''Pappaledig' is the best thing since sliced bread'
Publish date: 24 February 2017
Paul Nicholls left London and moved to Sweden for love. Today, he runs an alpacka farm combined with a Bed and Breakfast in Sala.
Q: What about Swedish couture surprised you when you arrived?
16 years ago when I came here, it was just so easy to communicate with people and it really felt like it was a pleasure for them to practice their English, which they're so good at.
Lots of the villagers have been really supportive of what we do, and stood up for us, especially the farmers, and helped us in any way they could.
Q: What is unique about the area?
I moved to Sala because I wanted to look out my window and see the countryside. Sala is really quite beautiful with all the lakes, they call it Swedish Lake Land. It's flat green fields and forest.
Q: What is the biggest different between London and where you live now?
Silence. Today I opened the door and looked at the stars, it was completely silent, the air was clean and the sky is clear. That's not something that would happen in London.

The tap water here tastes so nice, a glass of water is enjoyable – whereas in London you don't really want to drink a glass of water unless you're really thirsty and can't be bothered to go and buy some Evian.
Q: What is the advantage of living in the country and having Stockholm so near by?
We live really well, we've got a massive house, a massive amount of land for the same price as an apartment in Stockholm. We've got 20 hectares instead of 40 square meters.
It's easy to commute, and lots of people do, it's an hour on the train to Stockholm. In London people spend an hour just getting somewhere close to them. What you notice straight away about the public transport is how clean it is. It's clean, it's on time and it's safe. For my children being by themselves on public transport here, it's safe. Commuting from Sala to Stockholm by car is just over an hour and there's very rarely traffic. The roads are cleared so well in the winter.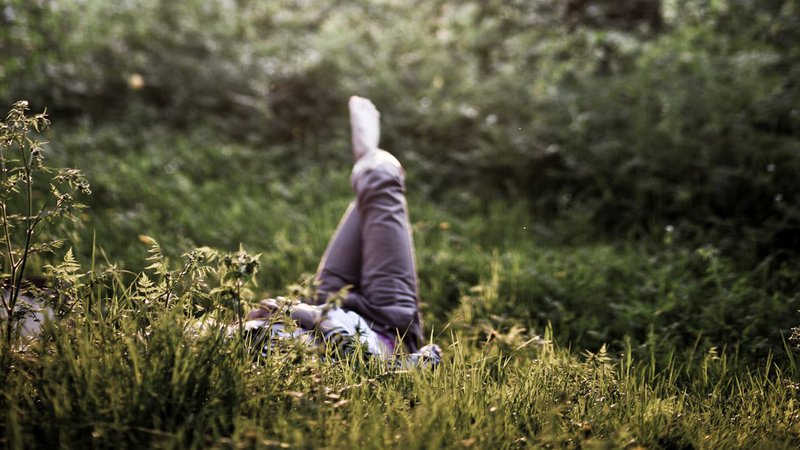 Q: What is your favorite thing about working with Swedes?
It really is the honesty. People turn up on time, finish on time – and that's really important for the Swedish way of life.
Q: What is the difference between the social benefits here compared to England?
Number 1 on my list of positive things about Sweden is the social benefits, they are the best in the world. I've got 3 children and I'm actually forced to take parental leave. "Pappaledig" is the best thing since sliced bread. Childcare is nearly free.
Healthcare – it's free. Education is free, nearly. These things are amazing and a very attractive thing for parents moving to Sweden. You're entitled to an education and health care system that's fantastic.
Q: What else was on your list of positive things about Sweden?
Summer in Sweden – the lake here in Summer, you can jump in it and swim in the clean water. In Winter we're walking on it, ice skating on it – the difference there is amazing.
Everyone takes their shoes off when they get inside – what a wonderful thing, you clean much less. For Swedes they just do it, straight away.

You really get seasons here and the difference between the seasons is postcard material compared to the UK.
One unique thing about our business is that we are environmentally friendly in everything that we do, and that's something that is really good about Sala and Sweden. People here want environmentally friendly, locally produced and ecological products.