Categories:

Your life in Stockholm
How to get more women in tech
Publish date: 8 March 2016
Sweden is one of the most gender-equal nations in the world, and Stockholm's booming tech scene has captured global attention. Yet the gender gap is still a global issue – particularly in certain fields, like tech, where women are traditionally underrepresented.
Despite various studies demonstrating that teams with more females are more effective at solving problems and can lead to improved return on equity and stock price growth, the tech field is still dominated by men.
So in an industry where women are underrepresented, what are cutting-edge Swedish companies doing right to level the playing field?
As Stockholm celebrates the success of its third annual Women in Tech conference (held on March 8th -- International Women's Day), we asked a few Swedish companies what they do to attract female employees – and why it's so important.
"We need to get more women involved," says Caroline Walerud, cofounder and executive chairman of 3D-scanning company Volumental.
"I got really frustrated in the beginning at Volumental because we weren't getting very diverse applicants," she says.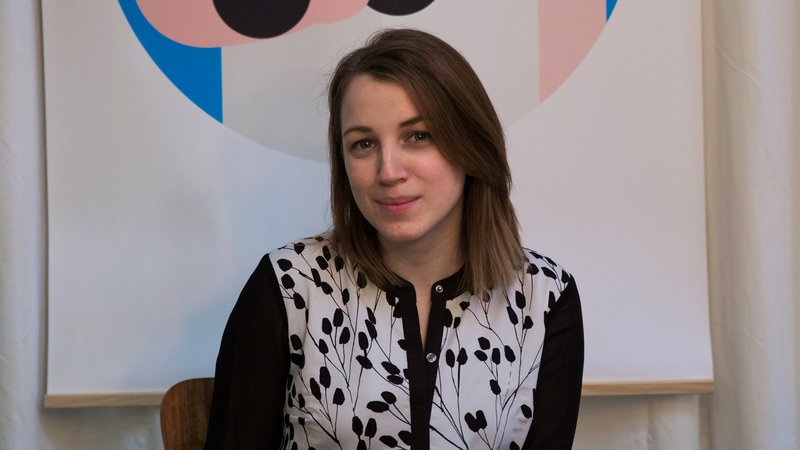 So she took the issue to a PhD student at Stockholm's Royal Institute of Technology (KTH) who studies the structure of startup organizations. And the company totally turned around its recruitment materials.
Language use, she learned, is critical in the hiring process.
"Make sure the job ad doesn't exclude anyone," Walerud advises. "Don't use typical startup male-centric words like ninja or wizard."
The company also started being strategic with its headhunting – finding the online forums where its potential employees hang out and posting job ads there.
"We have a 'Life at Volumental' page, about what working here is actually like, to give more perspective than just a salary," she says.
But remember that gender-equal hiring runs both ways – so take a look at who's doing the recruiting, as well.
"Always have a gender diverse team to craft and look over job applications and the language used in them," says Paula Marttila, co-organizer of Stockholm's first Geek Girl Meetup, and one of the top 100 Women in Tech in Europe.  She has also written a blog post with tips on how to recruit women to startups "If you don't have women in your team, reach out to other women in the industry."
The work doesn't stop once you've hired women, either. Gender equality is a way of life.
Equal parental leave – for mums and dads – is a part of that. Gender equality doesn't just mean that women should get time off when they have kids; it means both parents should.
"We have multiple parents on our teams. We had three dads go on paternity leave within four months," Walerud says. "And we think that's great. It shouldn't be at odds with what we're doing."
But even minor things like social activities make a difference.
"We have team activities and always try to make sure everyone is involved and it's not always the same people planning things," Walerud says. "Sometimes we do football and sometimes we do yoga. Everyone contributes."
But it's also key to remember that gender is just one aspect of diversity - not the whole package.
"When we look at diversity, we define it as 'work with people not like you'," says Victoria Bastide, CTO at digital health startup Lifesum. 
The company works hard to create an inclusive environment with a diverse team. Bastide confirms that the startup tries to reach out to a diverse mix of candidates during the recruitment process, and they strive for a 50/50 mix. But they hire based on skills, not sex.
That's what attracted Esma Dautovic (photo above), a Platform Engineer at Lifesum. 
"When I interviewed at Lifesum, they had a female in a leadership role because of her skills - not because she was a female," Dautovic explains. "The last thing I wanted was to walk into a company just to fill their desired diversity quota." 
But Lifesum's team made her feel normal – she noticed that Lifesum hiring her as a female engineer would not have actually moved their male-to-female ratio much, as about half the company's engineers were already women. It wasn't a symbolic move; it was earnest, she explains.
"I knew I was being hired for my skills," says Dautovic. "I knew that I would be respected for my deliveries instead of my physiological makeup."
And she soon noticed that Lifesum was also diverse in many other ways.
"At Lifesum, we're a team comprised of many different nations and ethnicities and it's unlike anything I had ever seen before," she says.
"We have all had such different experiences in life and come from such different places in the world. We share the passion and we all have the goal to make our communities healthier." 
In fact, the very fact that her gender wasn't important is what made the company a perfect match.
"As a female, I knew that I would fit in right away because of the value and respect given to everyone walking through Lifesum's doors, and that goes beyond the individual's sex."
And Lifesum is hardly alone when it comes to Stockholm startups with a culture that embraces diversity.
The Stockholm headquarters of wifi app Instabridge, for example, boasts a 12-person team representing seven different nationalities, according to CEO Niklas Agevik.
"We value diversity and treat everybody as equals," he explains, adding that the company doesn't need to do "anything in particular" to recruit women, as the company's overall emphasis on diversity encompasses gender as well.
"We believe it's always made us stronger to get opinions from people with as many different backgrounds as possible," Agevik explains.
And perhaps it's that inclusive view of talent and teams – born in an atmosphere fueled by an awareness of gender equality and an ever-expanding pool of foreign talent – that gives Stockholm startups a leg up in tackling the challenge of attracting women to the tech field.
5 quick tips for gender-equal recruiting
Reach out to a diverse mix of candidates. Lifesum recruits directly from universities around the globe, to attract women from the largest pool available.
Check your wording. Are your recruitment materials targeted towards one certain type of person? For example, as Caroline Walerud notes, words like 'ninja' can be off-putting. Broaden your horizons.
Use technology to your advantage. Lifesum CTO Bastide recommends running your job ads through tools such as Textio. It will help you take away your (mostly unknown to yourself) biases. This can greatly increase the amount of women applying for a job.
Showcase your team members. Marttila, Walerud, and Bastide all agree on this point. Highlight your employees, both men and women, along with company values, on your webpage. As Marttila notes, people want to join companies – not just job descriptions.
Monitor success. Track the number of men and women (and other types of diversity) in the company. The current team setup informs future hiring, Bastide says. Measure how you're doing and plan on how to improve.