Categories:

Your life in Stockholm
A clever strategy for making new friends in Stockholm
Publish date: 20 October 2016
You might think it's hard to make friends in a new city. But if at first you don't succeed – try something else! Meet Natasa, an expat with a strategy for breaking down social barriers.
Published in collaboration between Invest Stockholm and The Local.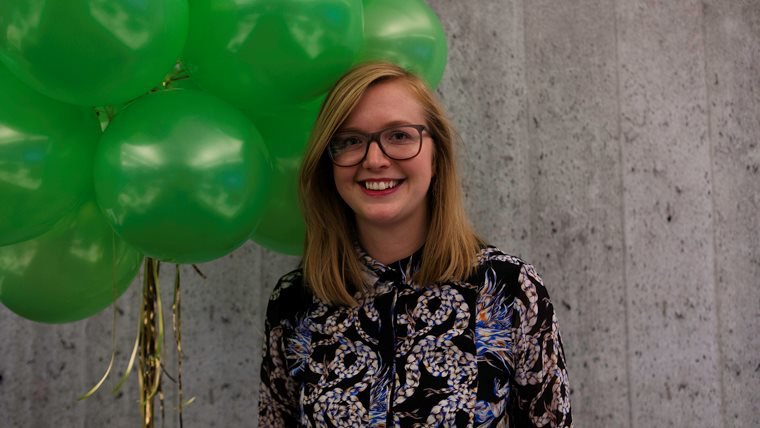 Natasa Soltic
Welcome to Stockholm. Beautiful water ways, clean streets, high quality of life, booming startup scene, and more hip coffee shops than you can count.
But it's no secret that making friends in Sweden's capital can be a bit…challenging.
In a recent survey, 60 percent of expats asked said they did not find it easy to make Swedish friends, and indeed, Swedes have a bit of a reputation for being distant, or at least hard to get to know.
"My fiancé and I had heard that it's hard to make friends here," says Natasa Soltic, who moved to Stockholm in 2014 to work at Spotify. "We were prepared for that."
Natasa, who was born in Croatia but has moved multiple times, including long periods in New Zealand and the UK, is accustomed to having to build a new social circle in new cities. She wasn't eager to leave the bustling metropolis of London, but a position as Senior Product Manager at Spotify was too good to pass up.
"Spotify is one of the few companies in the world doing exciting things with consumer products right now," Natasa explains. "For me it was either Silicon Valley or Stockholm – those are the places to be. Spotify is really the only company of its kind in Europe."
She was sceptical about moving to what she viewed as a "smaller" city, but she and her fiancée – now husband – decided to give it a try for a year, as an adventure of sorts.
And today?
"We're totally committed to staying here. We bought an apartment," she laughs.
But how did she overcome the social hurdle? Did she have a hard time making friends?
"I haven't found it a problem at all. I don't know where the reputation of unfriendly Swedes comes from," Natasa remarks. "Not a single Swedish person I have approached has been cold or closed."
But she didn't approach the situation empty-handed. Natasa and her husband went in with a strategy.
"We had already decided to make a conscious effort to be social, even when we were tired, and attend every single event we were invited to. I never said no to an invitation."
In the bright, long summers that might seem like a cinch, but as winter creeps in and the sun sets at 3pm, things can get rough. It's easy to want to drag your feet home – but Natasa's strategy prevented such thinking.
"Go to the after-work cocktails!" she explains. "Even if you're tired."
She says the strategy was an "essential part" of them feeling at home in Stockholm, where she made friends more quickly than she had in London.
"I see it like dating in a way. You have to put yourself out there. Some friendships work out and some don't, but you have to try as much as you can."
Natasa also recommends being open to new constellations of friendship. Make new friends; don't try to replace the old ones.
"You have to realize too that the majority will not be like your friends back home," she says. "But regardless, you won't find people if you don't put yourself out there."
And when you put yourself out there, it's worth the effort. What goes around comes around.
"There's this misconception that Swedes aren't friendly – but I totally disagree. It's easy to talk to people and it's special that everyone is willing to switch to English. Moving to Stockholm has been more welcoming than I expected."
Want more tips for meeting new people in Stockholm? Check out this list.