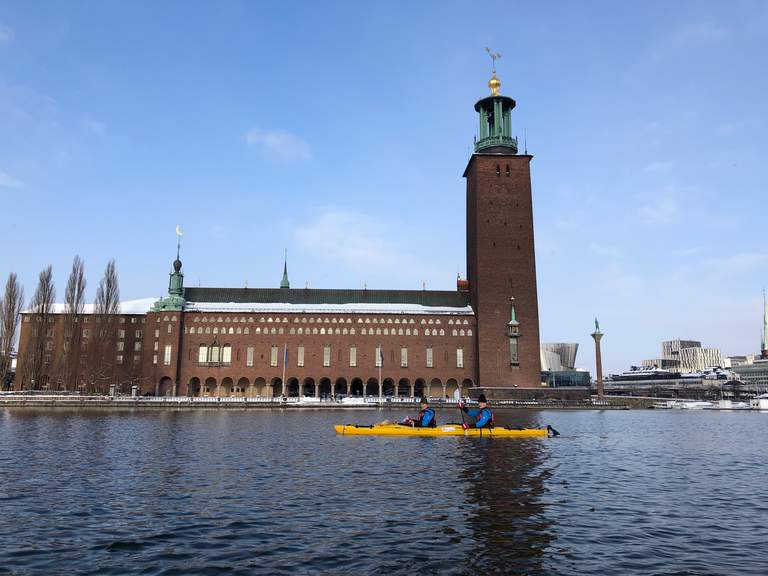 Stockholm Winter City Kayak Tour
Categories :
Sports • Guided tours
There is nothing quite like having the waterways in the 'Venice of the North' to yourself. During wintertime in Stockholm, when the water isn't frozen and busy with ice skaters, the waterways are left quiet and peaceful which is just perfect for an invigorating paddle. Join us for a 3.5 hour winter city paddle in the capital of Scandinavia with dry suits on and enjoy a hearty lunch whilst looking out over the beautiful Stockholm skyline.