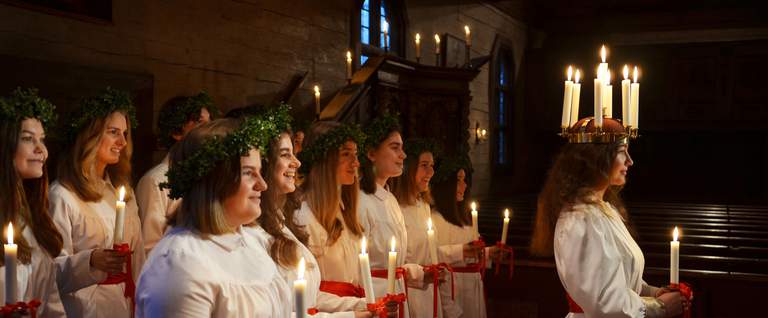 Saint Lucia's day at Skansen
Categories :
Music • Family • Festivals • Christmas & New Year's Eve
Error iconThe event date has passed
The Lucia celebration is one of the highlights of winter, and an ancient tradition. At Skansen you can experience traditional Saint Lucia Celebrations during three days in December! Enjoy a classic concert in the Seglora Church, Lucia processions walking around the park and the grand Lucia performance at the Solliden Stage.
Skansen
Djurgårdsslätten 49-51
Stockholm
Sweden