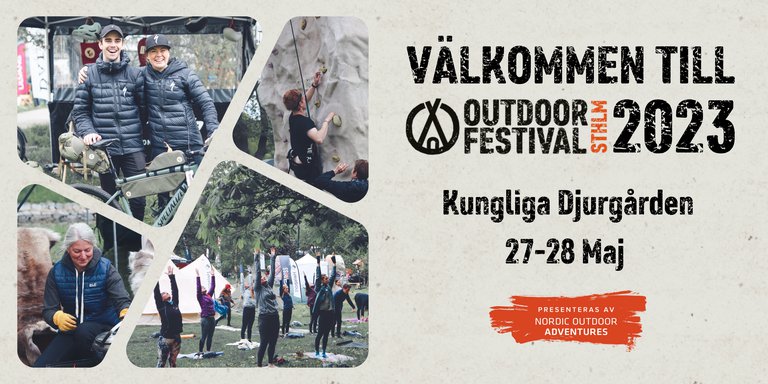 Outdoor Festival STHLM 2023
Categories :
Fairs • Family • Festivals
Outdoor Festival STHLM offers a wide range of inspiring outdoor life with plenty of try-on activities, exhibitors, news, presentations, competitions, and adventures. Activities for everyone, beginners or experienced enthusiasts. For example hiking, paddling, cycling, SUP, camping, outdoor cooking, fishing, outdoor yoga, climbing, Outdoor Kids, carving, photo workshop, children's activities, etc. The program is led by adventure profile Renata Chlumska. Free entrance.
Djurgårdsbrunnsbron
Stockholm
Sweden