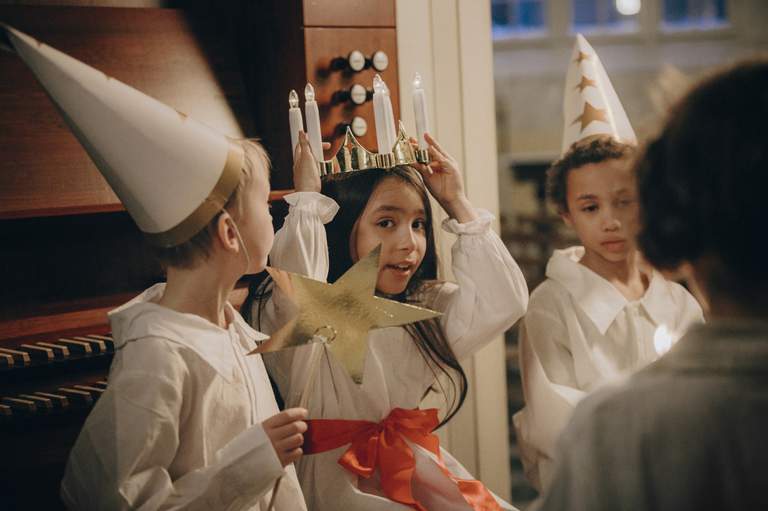 Lucia Celebrations at Kungsholms Kyrka
Lucia concert
Anna Trensing, conductor.
Time: Sunday 10 December at 19.00
Location: Essinge church
Lucia concert for young and old
Ambient Lucia concert for the children up to 6 years. Both children and adults can to join the Lucia procession and sing Lucia and Christmas carols, so feel free to dress according to tradition. All welcome – regardless of age. Afterwards we have coffee together in the parish hall.
Time: December 11 at 10.30 am
Location: Essinge church, Stora Essingen
Free admission
Lucia morning
Stockholm's Musikgymnasium (music high school).
Time: Wednesday 13 December at 07.30
Location: Kungsholm's church
Entrance fee: SEK 100. purchased via billetto.se from
14/11. The surplus goes to UNICEF.
Lucia concert
Girls' and boys' choir and Chamber choir Cantate, Anna Holm and Karin Skogberg Ankarmo. Traditional Lucia train included.
Time: Wednesday 13 December at 19.00
Location: Kungsholm's church
All dates
10 Dec — 13 Dec 2023
Date
Time
10 December
11 December
12 December