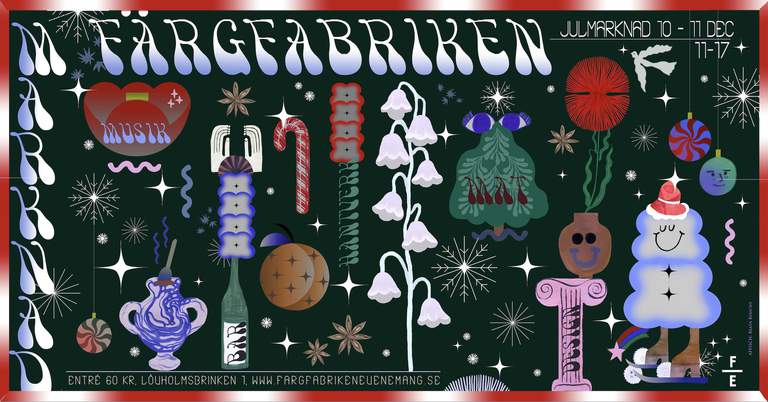 Winter Market at Färgfabriken
Categories :
Eat & Drink • Fairs • Family • Christmas & New Year's Eve
At the Färgfabriken Christmas Market, you can browse through the market's unique products, and shop directly from the designers. There will be live music and fantastic food, bubbly drinks, and freshly baked pastry in the courtyard as well as in the café! For more information, visit the link below.
All dates
10 Dec — 11 Dec 2022
Date
Time
10 December
11 December